A Note About New York State's COVID-19 Vaccination Mandate for Healthcare Facilities
We welcome your application for employment at Crouse Health. Please be advised that the New York State Department of Health is now mandating that all NYS hospital and healthcare workers — including employees and members of the medical staff, as well as students, volunteers and any vendors who are present in any of our facilities — must be fully vaccinated, with their first dose received by September 27. Limited medical exemptions will be granted. The vaccine mandate will be covered in detail during the interview/onboarding process.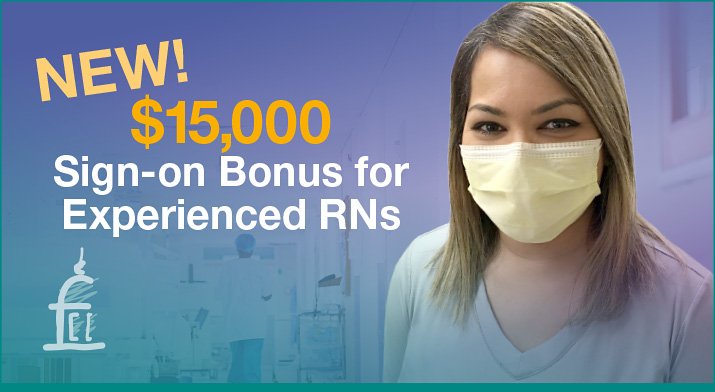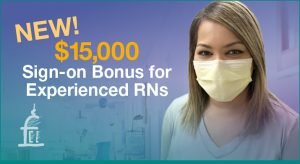 EXPERIENCED RNs: TALK WITH A RECRUITER!
Complete the quick form here to learn about our $15,000 sign-on bonus*!
Do you know how others can tell you love your job? Your family, friends, co-workers and patients…they see it in your smile and sense it when you spend time together. That's because when you enjoy your job, it makes all aspects of your life that much better. When you love your job, it shows.
We offer:
✓ Competitive pay scale
✓ Welcome aboard package for new RN grads
✓ Comprehensive low-cost insurances
✓ Opportunities to enhance clinical growth and advancement
✓ Tuition reimbursement
Crouse Health is an equal opportunity employer and affirms the right of every qualified applicant to receive consideration for employment without regard to race, color, religion, sex, gender identity or expression, national origin, sexual orientation, genetic information, disability, age, ancestry, military service, protected veteran status, or other groups as protected by law.
* Some conditions may apply; please speak with one of our recruiters.

Careers at Crouse
We offer a wide range of clinical and non-clinical career opportunities.
Search for a Job

Careers at Crouse
We offer a wide range of clinical and non-clinical career opportunities.
Search for a Job