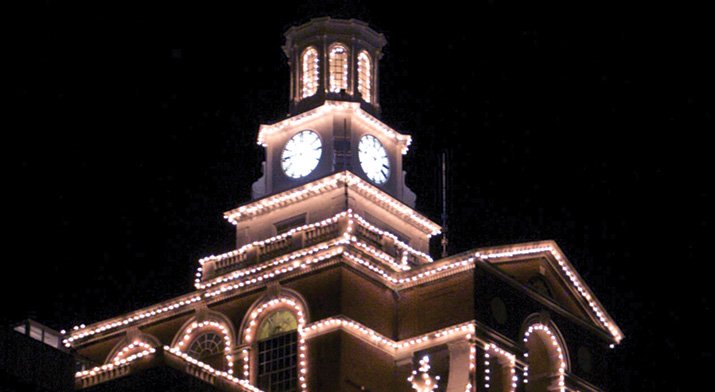 The Crouse Hospital Auxiliary's major fundraiser on behalf of Crouse Health is Lights of Love, an annual endeavor that involves the illumination of the Crouse clock tower in 3,000 white lights — a highly visible symbol of the holiday season in Central New York.
The Crouse Hospital Auxiliary remains committed to our organization, our community and this long-standing holiday tradition. This year marks the 33rd consecutive season of the popular fundraising campaign, and this year's proceeds will be used to purchase a fetal monitor for laboring moms in the Kienzle Family Maternity Center; an intra-aortic balloon pump for heart catheterizations in the Miron Cardiac Care Center; and a portable ultrasound machine to support the patient care efforts of Crouse Health's Comprehensive Stroke Program.
Lights of Love Lighting Ceremony
Each year, donors to the Lights of Love campaign are invited to a special ceremony to light the clock tower in the 3,000 bright lights. Watch for details to come!