Female Urology and Pelvic Reconstruction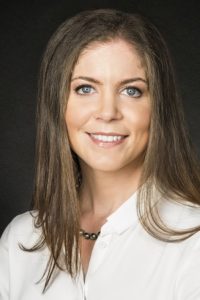 Crouse Health welcomes Hadley Narins, MD, a fellowship-trained urologist who is developing our Female Urology and Pelvic Reconstruction program, in partnership with Associated Medical Professionals.
Dr. Narins grew up in Buffalo and spent time in Central New York as a child. She completed her undergraduate degree in English Literature from Yale College and graduated from Thomas Jefferson Medical College in Philadelphia. She went on to SUNY Buffalo for her general surgery internship and urology residency, which she completed in June 2017.
Dr. Narins recently completed a fellowship in female urology, voiding dysfunction and pelvic reconstructive surgery. Her interests include management of urinary incontinence and pelvic organ prolapse. She specializes in minimally invasive surgery, including robotic sacrocolpopexy.
The pelvic health program joins our comprehensive services dedicated to the needs of females of all ages. To make an appointment with Dr. Hadley, call 315-478-4185.