Alpha Delta Nu Nursing Honor Society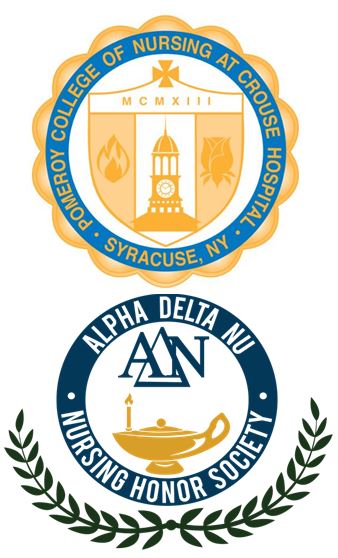 The Pomeroy College of Nursing was chartered in 2016 as the Delta Zeta Chapter of Alpha Delta Nu, the Honor Society for Associate Degree nursing. Just the fourth college of nursing in New York State to be granted a chapter, the Pomeroy College of Nursing is the only associate degree program in Central New York with an Alpha Delta Nu chapter.
Students must meet the following eligibility requirements for invitation and induction:
Cumulative GPA of 3.0 or higher
GPA of 3.0 or higher in all nursing courses
Demonstrated conduct that reflects integrity and professionalism
Students who meet all eligibility requirements will be invited for induction consideration into the Delta Zeta Chapter during their third semester or equivalent term in the program. Accepting the invitation to participate is optional. The induction ceremony takes place during the fourth semester or equivalent term.
Part of the induction process includes a mandatory volunteer service project. Past induction classes have volunteered with various organizations such as the American Heart Association, March of Dimes, Samaritan Center and Upstate Golisano Children's Hospital.