Sexual and Interpersonal Violence
What it Title IX?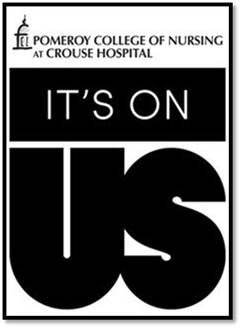 Title IX is the federal anti-discrimination law that states: "No person in the U.S. shall, on the basis of sex, be excluded from participation in, be denied the benefits of, or be subjected to discrimination under any educational program or activity receiving federal financial assistance." (Title IX 1972 Education Amendments)
Title IX bans sex discrimination throughout our College and campus community — in all programs and activities including, but not limited to, academic programs, financial aid, student records and accounts, health and counseling services, and housing and residence life programs.
Both the Sexual and Interpersonal Violence Prevention and Response Policy and the Title IX Grievance Policy (found below) prohibit sex discrimination, sexual assault, sexual harassment, stalking, domestic violence, dating violence and any form of interpersonal violence.
The College will work to promote an environment and collective community attitude that encourages all students, faculty, and staff to respect others, participate positively in the life of the College and act as responsible members of the greater Crouse Health community.
Title IX Coordinator
The Title IX Coordinator is the employee designated by the College/Crouse Health as responsible for coordinating the College's efforts to comply with its obligations under Title IX of the Education Amendments Act of 1972, as well as Article 129-B of the New York Education Law, including coordinating investigations of complaints received pursuant to the policy.
Both reporting individuals and third parties may contact the Title IX Coordinator to report incidents of sexual and interpersonal violence. The Title IX Coordinator is not a confidential resource.
Title IX Coordinator Contact Information
Ryan Barker, MS | Assistant Dean for Students
5000 Brittonfield Parkway, Suite B201 (room 213), East Syracuse, NY 13057
315-470-5710
ryanbarker@crouse.org