Diversity and Inclusion Overview
Crouse Health values diversity among its employees, patients, families and the communities we serve. Our mission calls us to provide the best in patient care. To do so, we need to strengthen our ability to serve our patients. Our organization strives to be known in our community as one that treats all people without bias or judgment.
To further enhance our own commitment to a diverse and inclusive culture, Crouse has also signed on as a participant of the American Hospital Association's 'Pledge for Equity' initiative, which aims to address disparities in care delivery and increase diversity in hospital leadership and governance. Each year, our organization completes The Human Rights Campaign Foundation's Annual Healthcare Equality Index (HEI) and participates in CME accredited LGBTQ training offered through the National LGBTQIA+ Health Education Center. Additionally, annual diversity and inclusion computer based learning (CBL) and in-person educational session are provided to all Crouse team members.
For more information about Crouse Health's Diversity and Inclusion initiatives, contact Twiggy Eure, Director of Diversity and Inclusion, at 315-470-2762.
How Crouse Health Defines Diversity and Inclusion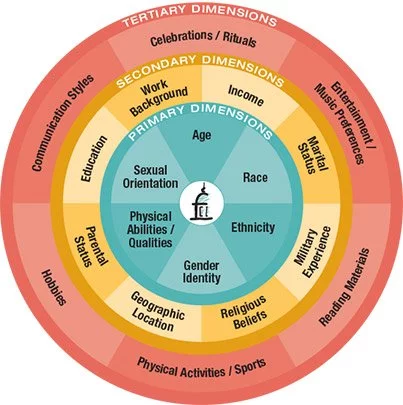 Diversity
In simple terms, diversity is the combination of human differences we are born with, such as age, gender identity and ethnicity. Diversity recognizes that individuals are unique in their educational backgrounds; religious affiliations, veteran status; work backgrounds; life experiences; communication styles; and lifestyles, among other characteristics.
Derived from Workforce America! Managing Employee Diversity as a Vital Resource. Marilyn Loden, Judy B. Rosener, Irwin Professional Publishing, 1991.
Inclusion
Inclusion puts the concept and practice of diversity into action by creating an environment of respect, involvement and connection. Inclusion adds a richness of ideas, backgrounds and perspectives to our culture and brings value and success to our organization.