Maternity/Kienzle Family Maternity Center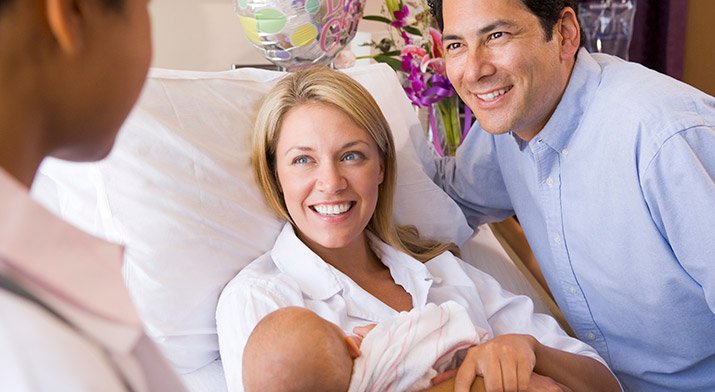 You've just gotten the news: You're pregnant! Now it's time to decide the best environment for bringing your baby into the world. And the best place to learn about your pregnancy, birth and parenting.
At Crouse Hospital, we understand the importance of such decisions, which is why we've carefully combined more than a century of maternity care expertise into a state-of-the-art family maternity center. More than half of all babies in Onondaga County are born at Crouse Hospital's Kienzle Family Maternity Center, attesting to our quality of care, unique philosophy and an expert clinical and support team that's second to none in the region.
We're proud that moms have trusted us for generations to help deliver their babies. Many say they choose Crouse because they were delivered here. All say it's because of our innovative labor practices and dedicated team of board-certified OB/GYN and family medicine physicians and residents, midwives and highly trained nurses who provide personalized, patient-centered care.