Crouse Health Chaplains
Staff Chaplains are contracted through InterFaith Works of Central New York.
If you'd like to contact a hospital chaplain, please use this form.
Chaplain Tom Anderson
Chaplain Tom Anderson is our Catholic Chaplain and has completed 4 units of Clinical Pastoral Education at SUNY Upstate CPE Center with Rev. Terry Culbertson. He is jointly appointed by InterFaith Works of Central New York and the Roman Catholic Diocese of Syracuse.
Chaplain Rob Bundy
Chaplain Rob Bundy is a Buddhist/Interfaith Staff Chaplain. He has completed 3 units of CPE through Upstate Medical University and the New York Zen Center for Contemplative Care
Chaplain Jeremiah Deep
Chaplain Jeremiah is one of our newest staff chaplains. He is a licensed Eucharistic Minister in the Diocese of Syracuse, and ministers to patients and families of all faith traditions. He earned an MA in Pastoral Studies from St. Bernard's Seminary in Rochester, NY.
Imam Amir Duric, MDiv
Imam Amir Durić, MDiv, Muslim Staff Chaplain, has completed 1 unit of CPE through the Jewish Theological Seminary and is working towards his Ph.D. at Syracuse University.
Rabbi David Kunin
Rabbi David Kunin has been serving as rabbi for Congregation Beth Sholom-Chevra Shas in Jamesville, NY since 2020. His undergraduate degree is from Brandeis University in Medieval History. He graduated from the Jewish Theological Seminary of America, where he was ordained as a Rabbi and received an MA in Judaic Studies. As part of that degree, he completed one unit of CPE. David has served communities as a rabbi in Glasgow, Elmira, San Diego, Edmonton, and Tokyo. David strongly believes in the importance of sound and harmonious relations between people from diverse religious communities.
Chaplain Joy Magee
Chaplain Joy has completed four units of CPE at Upstate with Rev. Terry Culbertson. She has extensive experience (ten years) as a staff chaplain at St. Joseph Health Hospital in Syracuse and has come out of retirement to help us at Crouse.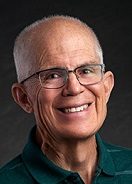 Deacon Tom Murphy
A deacon in the Roman Catholic Diocese of Syracuse, Tom Murphy provides per diem chaplaincy coverage for Crouse regularly. He has completed 2 units of CPE at Upstate with Rev. Terry Culbertson.
Aasiya Sellars
Aasiya Sellars provides per diem coverage for Muslim patients. She holds a BA in Islamic Law and Theology from Zaytuna College in Berkeley, CA, in 2019.
Fr. Peter Tassini
Fr. Peter was appointed as Priest Chaplain at Crouse by Bishop Lucia of the Diocese of Syracuse in 2021. He focuses on caring for Roman Catholic patients, family members and staff.