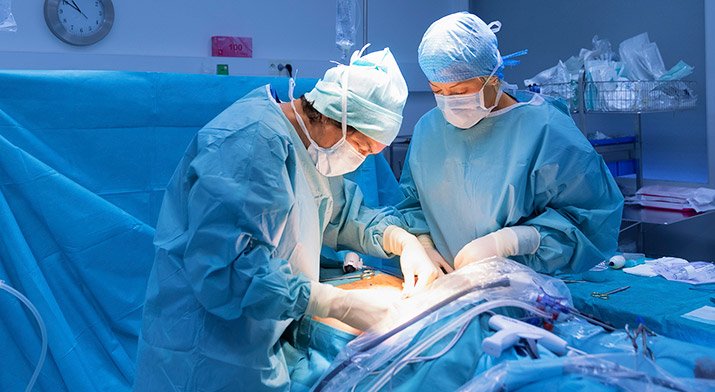 Crouse Hospital is a regional leader in general and specialty surgical services – inpatient, outpatient and ambulatory. Crouse was a pioneer in ambulatory surgery, having opened one of the first ambulatory surgical programs in the U.S. in 1976. Today, surgical services are offered in our two one-day outpatient surgery centers and in the hospital's main inpatient operating suite.
In late 2010, the first phase of the new, 90,000 square-foot Chris J. and Marshia K. Witting Surgical Center was completed, with 11 state-of-the-art operating rooms opened. An additional three surgical suites opened in late 2011, providing patients with the latest, most up-to-date hospital-based surgical center in Central New York.
Our highly skilled surgeons perform more than 8,200 procedures each year, from the routine to the most complex, in our inpatient surgical suites. Our combined inpatient, outpatient and ambulatory surgical volume is more than 11,000 procedures annually, so you can rest assured you're getting exceptional care from some of the finest – and most experienced – surgeons in Central New York.
We also offer leading-edge surgical services using the daVinci Robotic Surgical System®. In fact, Crouse performs more robotic surgical procedures than any other area hospital.