CNY Regional Perinatal Program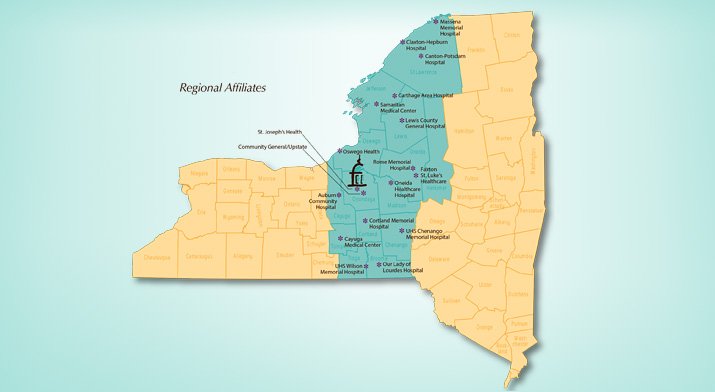 Together, Crouse Health and SUNY Upstate Medical University provide the services of the Central New York Regional Perinatal Program. Dedicated to the care and well-being of mothers and babies in the 14 counties that comprise Central New York, the program exists to provide special assistance during pregnancy and/or the newborn period.
The program promotes healthy outcomes by ensuring that high risk mothers and infants have access to a continuum of timely appropriate obstetric and pediatric specialized care, arranged through the Regional Perinatal Center office.
A variety of programs and services that help produce healthier outcomes are available for the region's high-risk mothers and babies through the Central New York Regional Perinatal Program.
New York State's system for prenatal care includes a hierarchy of four levels of perinatal care provided by the hospitals within a region and led by a Regional Perinatal Center (RPC), which provides the most sophisticated care and provides education, advice and support to the affiliate hospitals in their region. The New York State Department of Health designates Crouse as the only hospital in Central New York to serve as the area's only Level 4 neonatal intensive care unit.
If your physician has referred you or your baby to the Regional Perinatal Program, we welcome you and look forward to this partnership to provide the best care for you and your baby.