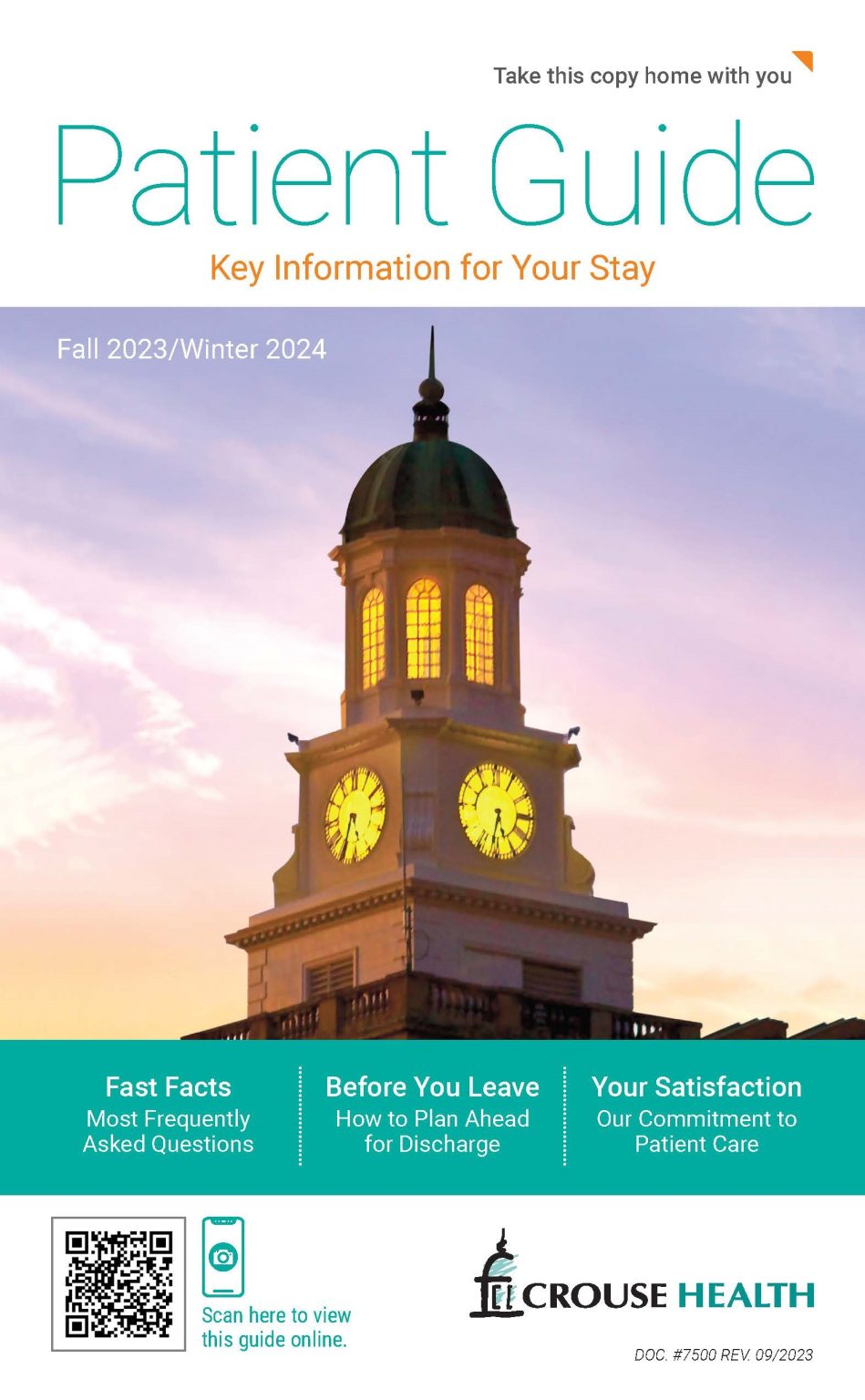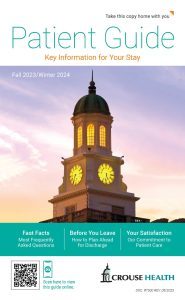 > CLICK TO VIEW CURRENT VISITATION POLICY
During your stay at Crouse Hospital, we pledge to fulfill our mission of providing the best in patient care, with respect and compassion in a safe, comfortable environment. This patient information is intended to help you better understand what to expect during your stay with us and to prepare for your hospital experience.
While at Crouse, don't hesitate to talk with your nurse, physician or any member of your healthcare team about questions or concerns you or your family may have. If you need additional information or assistance during your stay, please contact Patient and Guest Relations at 315-470-7087.