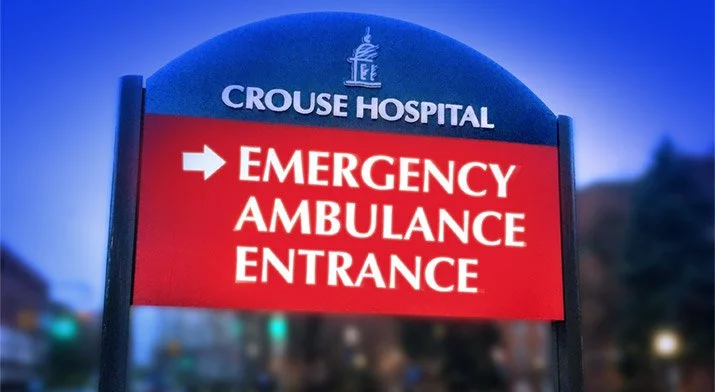 The American College of Emergency Physicians (ACEP) has recognized Crouse Health's Pomeroy Emergency Services Department in its Emergency Quality Network (E-QUAL) Honor Roll for leading the way for how the nation cares for emergency services patients.
Crouse's emergency services team was recognized for improving outcomes for sepsis patients and for high performance in acute stroke diagnosis and treatment.
The 2020 E-QUAL Honor Roll is based on a learning collaborative that includes virtual quality improvement activities and sharing of clinical performance data.
"This recognition reflects our team's ongoing focus on improving clinical outcomes and the overall patient experience for our emergency services patients," says David Mason, MD, medical director of emergency services for Crouse Health. "It's gratifying to see the work we have done in the areas of sepsis and stroke care receive national recognition."
ACEP President William Jaquis, MD, FACEP, says, "Through collaboration and innovation, the emergency departments that participate in E-QUAL are transforming emergency medicine and advancing how we care for millions of people. E-QUAL Honor Roll awardees are the shining example for how emergency departments can lead the way in practice transformation and quality improvements."
Crouse's Pomeroy Emergency Services Department treated 50,000 patients in 2020. The hospital's door-to-cardiac treatment times are among the lowest in the region and the hospital is a New York State and DNV Healthcare-designated Comprehensive Stroke Center.