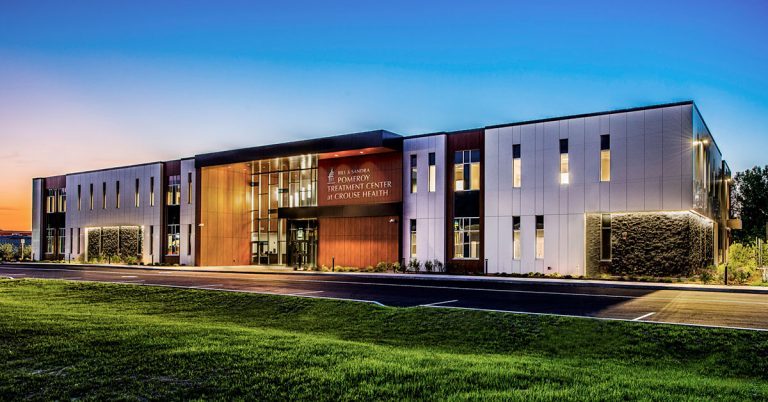 Syracuse, NY – Crouse Health's Addiction Treatment Services (ATS) has received a grant of $239,097 from New York State's Opioid Settlement Funds. The funding was provided by the state's Office of Addiction Services and Supports through the Comprehensive Integrated Outpatient Treatment Programs grant. The funding will increase patient access and engagement while supporting the recruitment and retention of clinicians.
The grant will make it possible for ATS to pursue certification as a Comprehensive Integrated Outpatient Treatment Program. Currently Crouse co-locates an Opioid Treatment Program and Outpatient Treatment Program. With the integrated certification patients will no longer need to have two primary counselors in order to receive services through both programs. This will improve the patient experience and also support ongoing efforts for on-demand access to treatment.
Funding will also be used for ATS clinician recruitment, patient education and the purchase of equipment needed for patient care.
# # #