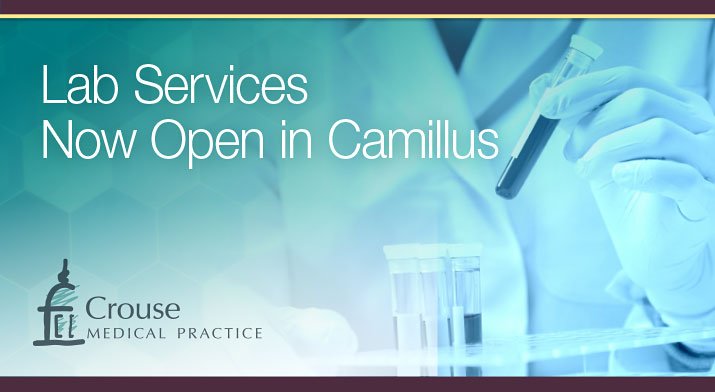 Internist Associates of CNY Clinical Laboratory, affiliated with Crouse Health, has expanded its lab services in Central New York with a fifth location, now open in Camillus. The lab is located at 5417 West Genesee St. (corner of Knowell Rd.), located within the same office suite as Crouse Medical Practice. The lab's hours are Monday through Friday, 8 a.m. to 4:30 p.m. No appointments are necessary. Patients needing blood work who are cared for at Crouse and any area medical practice are welcome.
"We are pleased to expand access to lab services for our community in the new Camillus location," says Chief Operating Officer and Chief Medical Officer Seth Kronenberg, MD. Other Crouse labs are located in East Syracuse, Liverpool, Manlius and Syracuse, across from Crouse Hospital on Irving Ave.
For more information, visit crousemed.com/locations or call the Camillus lab location at 315-766-6116.