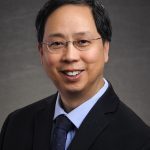 Crouse Medical Practice Neurosciences welcomes David Eng, MD, PhD and Craig Montgomery, MD, PhD, MBA, both board-certified Spine/Cranial Neurosurgeons to the practice. Both will welcome new and existing patients at 739 Irving Avenue, Suite 600.
Dr. Eng is a graduate of University of Rochester School of Medicine in Rochester, NY. He completed his residency at the State University of New York-HSC in Syracuse, NY and a fellowship at MD Anderson in Houston, TX. He has been board certified since 2000.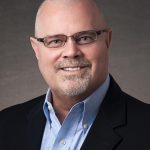 Dr. Montgomery is a graduate of SUNY Upstate Medical University in Syracuse, where he also completed his residency in Neurological Surgery. He is board certified and has completed a Gamma Knife fellowship at SUNY Upstate.
To schedule an appointment with Dr. Eng or Dr. Montgomery, call Crouse Medical Practice at 315-701-2550.