Three Northern New York hospitals and their Syracuse-based affiliate are making progress on several strategic initiatives to enhance quality care for patients across Northern and Central New York.
In December, Carthage Area Hospital in Carthage; Claxton-Hepburn Medical Center in Ogdensburg; and River Hospital in Alexandria Bay announced a clinical affiliation with Crouse Health to bolster access to care and develop strong professional and clinical relationships between one another. Since the agreement was signed, chief executives of the partner organizations report that development of key clinical practices and cost-savings measures are "on a steady course for long-term success and sustainability."
"Management, physicians and staff from all our partner hospitals are working together to thoughtfully and methodically develop systems that will transform health care delivery in the North Country," says Richard Duvall, chief executive officer, Carthage Area Hospital. "Change in any organization is not fast or easy and our efforts involve four organizations that have historically operated independently," Duvall adds. "The fact that we've all come together without friction or resistance is overwhelmingly positive and reassures our teams that we chose the best possible partner for our region." Duvall stresses that the affiliates are on pace to maximize efficiencies that will not burden or disrupt what each one already does best, which is patient care.
Among efforts in development are telemedicine, quality assurance programs, group purchasing and affiliation marketing. In August, the affiliates plan to launch a Web page to inform and educate residents about new clinical partnerships and other affiliation updates. Chuck Gijanto, Claxton-Hepburn Medical Center president and CEO, echoed Duvall and stressed that teams have merely scratched the surface in the eight months since the affiliation.
"We at Claxton-Hepburn are very excited to be working with the teams at Crouse, River and Carthage. We believe we are stronger together and are only at the beginning of what we can do jointly," Gijanto said. "Patients in the North Country will be better served in the long term by a system of care that provides a consistent and uniform approach for our collective patients."
Chief medical officers and staff at each hospital are also working to establish patient transfer protocols that will, whenever possible, keep patients in their local facilities, which executives say has always been a priority for the clinical affiliation.
"It is critical that our efforts strengthen local care so we can do everything possible for our patients in their local communities," Duvall said. "When North Country patients travel to Syracuse or farther away, systems in those communities are stressed. The affiliation will stem the tide of outmigration and help all partners." Ben Moore III, River Hospital chief executive officer, said physicians and staff there are thrilled to see the affiliation mature and look forward to putting clinical programs into practice that will "mean a great deal to our patients and neighbors."
"We have been very pleased with the progress we have made with our activities related to the Crouse affiliation. A number of department and quality reviews have taken place with the assistance of Crouse and the results have all been very positive," according to Moore. "We are actively engaged in developing enhanced purchasing and other support and clinical activities. We are all excited about the future of this affiliation."
Crouse Health President and Chief Executive Officer Kimberly Boynton said the focus of the affiliation is to continue to provide the best in high-quality, cost-effective care for North Country patients. "While we are just seven months into our partnership with the North Country hospitals, a lot of activity and planning has occurred as we build the foundation for successful collaboration. This includes sharing of best practices in the areas of quality and patient safety; assistance with physician and executive recruitment; collaboration around group purchasing opportunities; and plans to provide access to clinical specialties not currently available to North Country residents," Boynton says. "We are off to a great start. We look forward to building on what has been developed to date."
Seth Kronenberg, MD, Crouse Health chief medical officer and chief operating officer, expresses a similar sentiment, saying that the "focus continues to be on developing and building on the relationships we have formed through the affiliation with the goal of enhancing access to high-quality patient-centered care in the North Country. We are making great progress to date, and will be providing updates to our communities as we move forward," says Kronenberg.
River Hospital was designated as a Critical Access Hospital in 2003. Licensed for 15 acute care and nine swing beds, River Hospital also operates an active Emergency Room. Primary Family Health Care, Behavioral Health Services, including Child and Adolescent, Adult, Intensive Outpatient Program for Veterans and a Partial Hospitalization Program for Active Duty Military, Laboratory, Physical Therapy, Respiratory Therapy, Ambulatory Surgery and Radiology services are available. The hospital also offers a variety of on-site specialty services, improving access to care and reducing the need to travel.
About Carthage Area Hospital



Carthage Area Hospital was established as a not-for-profit rural community hospital in 1965. It operates today as a fully accredited 25-bed Critical Access Hospital, serving approximately 83,000 residents in Jefferson, northern Lewis and southern St. Lawrence counties. The hospital formed a clinical affiliation with Crouse Health, Syracuse, in 2017. The hospital also operates a network of community-based clinics, including its Philadelphia Medical Center, Family Health Center, Pediatric Clinic and Women's Way to Wellness and provides a range of specialty care, including general surgery, orthopedics, podiatry, urology, neurosurgical care, physical and occupational therapy and behavioral health.
About Claxton-Hepburn Medical Center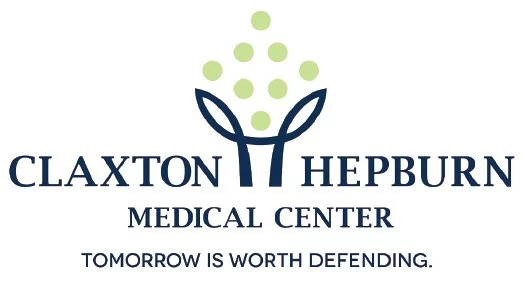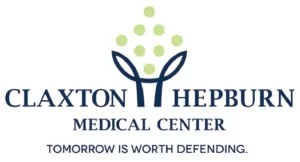 Claxton-Hepburn Medical Center is a private, not-for-profit, 115-bed community hospital and regional referral center. Claxton-Hepburn includes 67 acute-care beds, a 10-bed intensive care unit, a 10-bed birthing center, and a 28-bed mental health center. The Medical Center provides primary care to nearly 40,000 residents of Ogdensburg and surrounding communities and regional services to the 110,000 people of St. Lawrence County. It is the largest employer in Ogdensburg and in the top 5 employers in St. Lawrence County with nearly 800 employees. Claxton-Hepburn Medical Center has an active medical staff of more than 50 physicians representing most specialties. Regional and countywide services include radiation and medical oncology provided by the Richard E. Winter Cancer Center, dialysis treatment provided by the Dr. Ravinder N. Agarwal Renal Center, the Wound Healing Center, a state-of-the-art diagnostic imaging department, and robotics surgery program. Visit claxtonhepburn.org to learn more.
About Crouse Health




Crouse Health is a leading regional health care provider and a top 10 employer in Central New York, with 3,300 employees between two hospitals (Crouse and Community Memorial), a combined medical staff of more than 900 physicians and multiple primary care sites. Crouse is Central New York's largest provider of maternity care services, delivering 4,000 babies annually, and is the designated regional referral center for high-risk neonatal intensive care services. Other areas of specialty include comprehensive diagnostic and interventional cardiac care (Crouse is home to CNY's only pediatric cardiac catheterization program); internal medicine; surgical services (including the latest advancements in bariatric, GYN oncology and robotic surgery); orthopedics; neurosciences/stroke care; oncology; and the region's only hospital-based chemical dependency treatment services for adolescents, adults and seniors. Crouse also operates the Pomeroy College of Nursing, providing nursing education to more than 300 students annually.
Media Contacts

Carthage Area Hospital
Taylour Lynn Scanlin, MBA
Marketing Director
315-519-5211, tscanlin@cahny.org
River Hospital
Andrea Pfeiffer
315-482-1270, andreaPfeiffer@riverhospital.org
Claxton-Hepburn Medical Center
Laura Shea, MS, MHA, FACHE
Executive Director, Marketing & Public Relations
315-713-5249, lshea@chmed.org
Crouse Health
Bob Allen
Vice President, Communications & Governmental Affairs
315-470-7581, boballen@crouse.org