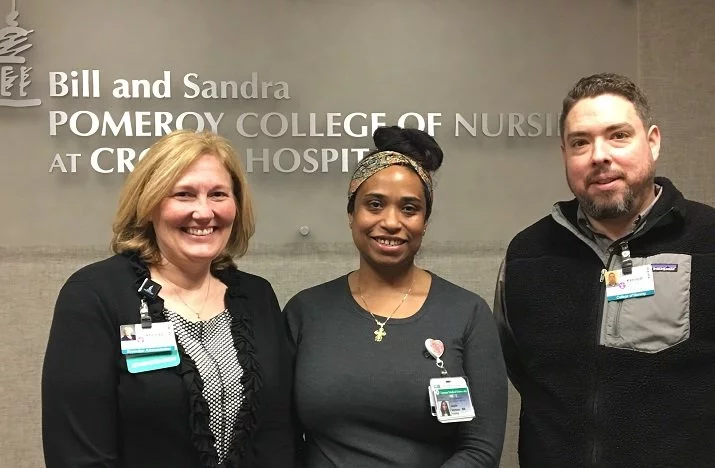 The Bill and Sandra Pomeroy College of Nursing at Crouse Hospital awarded the 2017 Spirit of Nursing scholarship to Jaylin Vernon, a nursing student in her last semester at the college.
The Spirit of Nursing scholarship is awarded to one student each year, in his or her final semester of nursing school, who stands out among his or her peers for academic ability and personal conduct. Additionally, per the request of the donor, the student should be a single parent who embodies the Spirit of Nursing in his or her personal life.
Vernon, a single mother of a nine-year-old daughter, encompasses the holistic approach to patient care and celebration of the human spirit. She says she was inspired to become a nurse after her losing her father at 17, and feeling as though it is often the nurses who are there for families, explaining care and providing comfort.
"I was interested in biology and wanted to help people," Vernon says of her decision to pursue a career in nursing.
It hasn't been easy being a student and full-time mom, but Vernon says she knows it a temporary sacrifice and her daughter is "so supportive."
As the Spirit of Nursing recipient, Vernon will be recognized by her peers at the college's commencement ceremony on May 25.
Jaylin, center, is pictured with Pomeroy College of Nursing Dean Rhonda Reader and Kenny Kendall, financial affairs officer.