In celebration of the 15,000th robotic surgery procedure performed at Crouse, Onondaga County and the City of Syracuse have proclaimed July 19, 2023 as "Crouse Health Robotic Surgery Appreciation Day."
Crouse has been utilizing robotic-assisted surgery with da Vinci technology since 2008 to complete minimally-invasive procedures in a number of specialty areas.
Since that time, the robotics program at Crouse has grown to include eight robotic systems, with seven da Vinci XI systems and the latest addition of a da Vinci Single Port (SP) system, the only one in Central New York. The program's 27 surgeons provide the procedures and technology that support a variety of medical conditions in a wide range of specialty areas, including general, bariatric, colorectal, thoracic surgery, GYN oncology, gynecology and urology.
The da Vinci surgical system integrates robotics and extremely sophisticated computer technology with the skills of the surgeon. The system allows surgeons to see and move in three dimensions, giving them the ability to perform delicate operations with greater precision but requiring only tiny surgical openings. By avoiding the large incisions of open surgery, this computer-assisted micro-surgery helps avoid many post-surgical complications while shortening patient recovery time.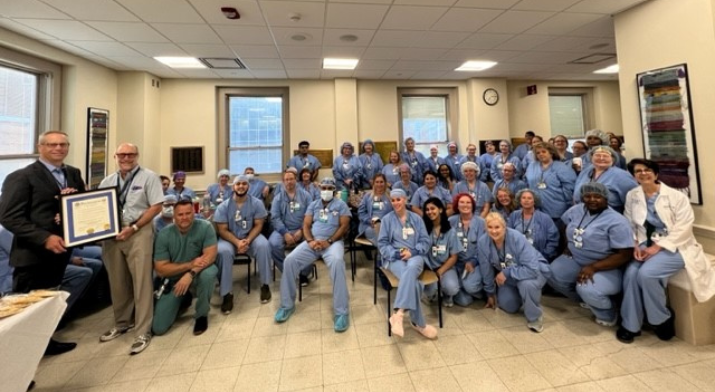 "We're proud of the program we have built in collaboration with many of the region's top surgeons and look forward to utilizing this innovative technology to continue to improve patient outcomes," says Crouse President and CEO Seth Kronenberg, MD.