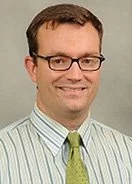 Board Certified Urologist
Benjamin McHone, MD, graduated from Augustana College in 2000, where he received his bachelor's of arts idegree in pre-med and business administration and graduated Magna cum Laude. Dr. McHone went on to receive a doctor of medicine degree and a master's of public health from the University of Illinois, where he graduated with honors in 2004. Dr. McHone completed his residency in urology at the George Washington University in 2011. During his training, Dr. McHone completed a research fellowship in urologic oncology at the National Cancer Institute in Bethesda, Maryland.
Dr. McHone is a member of the American Urological Association and the American Association of Clinical Urologists. He has his Da Vinci Surgical System certification, InterStim Sacral Neuromodulation certification and his USMLE Certification (Steps 1-3). Dr. McHone's work has been published in many peer-reviewed journals and book chapters.