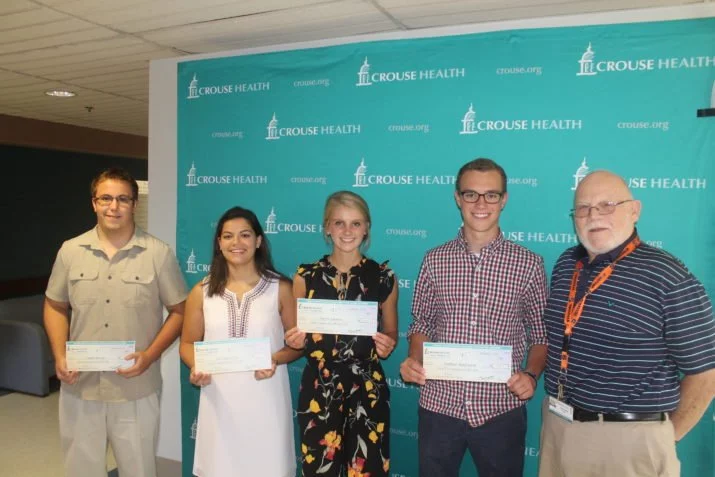 Congratulations to the recipients of a 2018 Junior Volunteer Scholarship. These five students were selected from a field of 19 outstanding candidates who, according to Dick Scott, coordinator of the Crouse CHOICES program, "made the annual process very challenging."
Members of the hospital staff joined the students and their families this week to celebrate their contributions and dedication to Crouse Health.
The recipients are (left to right) Garrett House; Christina Cox; Sierra Sander; and Nathan Redmond. The fifth winner, Catherine Brigandi, was unable to attend the ceremony.
Garrett volunteered with the Junior Volunteer program for three years. A graduate of P.V. Moore High School in Central Square, he is attending Cayuga Community College, majoring in police science. His hope is to one day become an FBI agent.
Christina, who graduated from Baker High School in Baldwinsville, volunteered at Crouse for two years. Her experience at the hospital is invaluable as she is studying to become a registered nurse.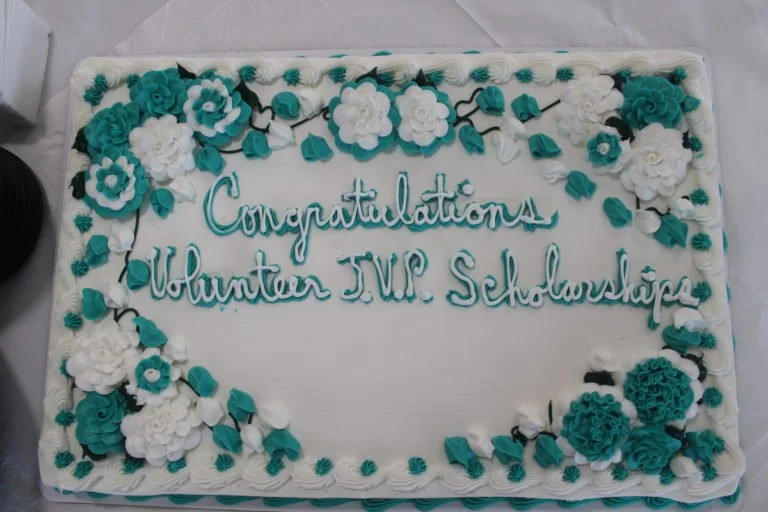 A Skaneateles High School graduate, Sierra spent all four of her high school years as a Junior Volunteer, and will be starting in the Physician Assistant program at the Rochester Institute of Technology this fall.
Nathan, a Baker High School grad, spent two years volunteering at Crouse and is attending Syracuse University as a Pre-Med major; he aspires to be a cardiologist.
Jamesville-Dewitt High School graduate Catherine, known as Catie, was a Junior Volunteer for two years. She is attending the Newhouse School at Syracuse University and wants to study law after graduation.
About 150 high school students between the ages of 14 and 18 join the Crouse team as a member of our CHOICES (Crouse Hospital Offers Innovative Career Explorations for Students) program. During the school year, students interested in healthcare careers are invited to monthly forums featuring medical professionals who discuss their specialties and take questions. CHOICES may lead to further interest in our Junior Volunteer Program. Since 2008, the program has awarded $1,000 scholarships to deserving Junior Volunteers who apply for consideration. Funds awarded are sent directly to the finance offices of the colleges that winning students are attending.
The deadline for applying to the 2019 CHOICES program is Oct. 16.
Crouse News is reported by members of our Communications Team.