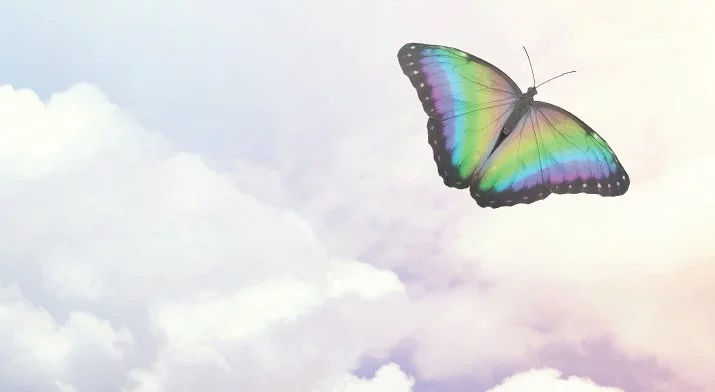 When we think about pregnancy and motherhood, we think about the joy of welcoming a new baby into our lives. We don't typically think about loss and grief.
Crouse delivers 4,000 babies each year, and we can't forget those mothers — about 120 annually — whose experiences aren't what they expected and leave the hospital grieving with empty arms.
Crouse Health Bereavement Services helps a mother and her family create special memories in the time they have with their baby. We want to validate their role as a parent and allow them to cherish every moment.
When Loss Occurs
Initially, shock, numbness and even denial on the part of the mother can set in as she processes that her baby has passed or will pass shortly after delivery. The role of the caregiver is to allow the mother and her family time — a precious gift to anyone grieving a loss, but especially to parents who've experienced such a loss.
Healthcare providers are charged with staying on task and getting things done in a timely matter. But for the patient losing a baby, this brief time is all that they will have together. Whether it's hearing the heartbeat for the last time, holding their baby after the birth or simply dressing or bathing their baby, these will be the last moments to remember. Keeping our focus on the needs of the mother and her family allow providers to help make this time memorable.
Creating Memories
Meaningful memories for the family can be created in a number of ways. Documenting their baby's life with photography, foot and hand molds, and providing the family with blankets or outfits that the baby has worn are each a tangible memento for the family to cherish.
Giving the family the time after their baby is born, no matter how long or short they desire, is valuable. We never want to rush the family to separate from their baby when they are not ready.
At Crouse, we use a Cuddle Cot, which was donated to us by a family who lost their own daughter and has been a blessing to these families. The Cuddle Cot is cooling device that is wrapped around the baby and allows for the baby to stay with the parents longer.
Family and Friends as Support
The role of family and friends is not always clear in these situations. The balance between helping and overstepping can be hard to determine. The most meaningful and supportive actions from family and friends is to be there, to listen and tend to the needs of the mother. The mother is not only grieving, but is also recovering physically from delivery.
Going Home
Leaving the hospital is a very difficult time for the mother. The reality of the loss and the emptiness in her arms can be extremely painful. Though nothing can replace their baby, some find it comforting to hold something in their arms. Some mothers return home with the Comfort Cub, a specially-weighted stuffed bear that fills the arms of those who have experienced the loss of a child. The weight of an average newborn, the cub has been proven to help with grief.
At home, loved ones sometimes think it's best to take down the baby's nursery so the mother's grief isn't triggered more. For some mothers, this is where she will find the most comfort.
Grief is Individual
There is never a right or wrong way to feel when you experience the loss of a baby. Any loss will feel different for each parent. Our Kienzle Family Maternity Center caregivers are sensitive to the needs of those who have lost a newborn, knowing that the time and care we extend will last in a family's memory forever.
Pregnancy and Infant Loss Awareness Month
If you or someone you care about has lost a child to stillbirth, miscarriage, SIDS, or any other cause at any point during pregnancy or infancy, we invite you to help raise awareness during October for Pregnancy and Infant Loss Awareness Month.
Jennifer Cross, RNC , is a 1991 graduate of Crouse School of Nursing. She has worked within Crouse for 28 years, 25 of them in Women and Infants Services. She is the Perinatal Obstetrical Coordinator, as well as the coordinator of Crouse Health Bereavement Services. She is certified in Maternal-newborn nursing.