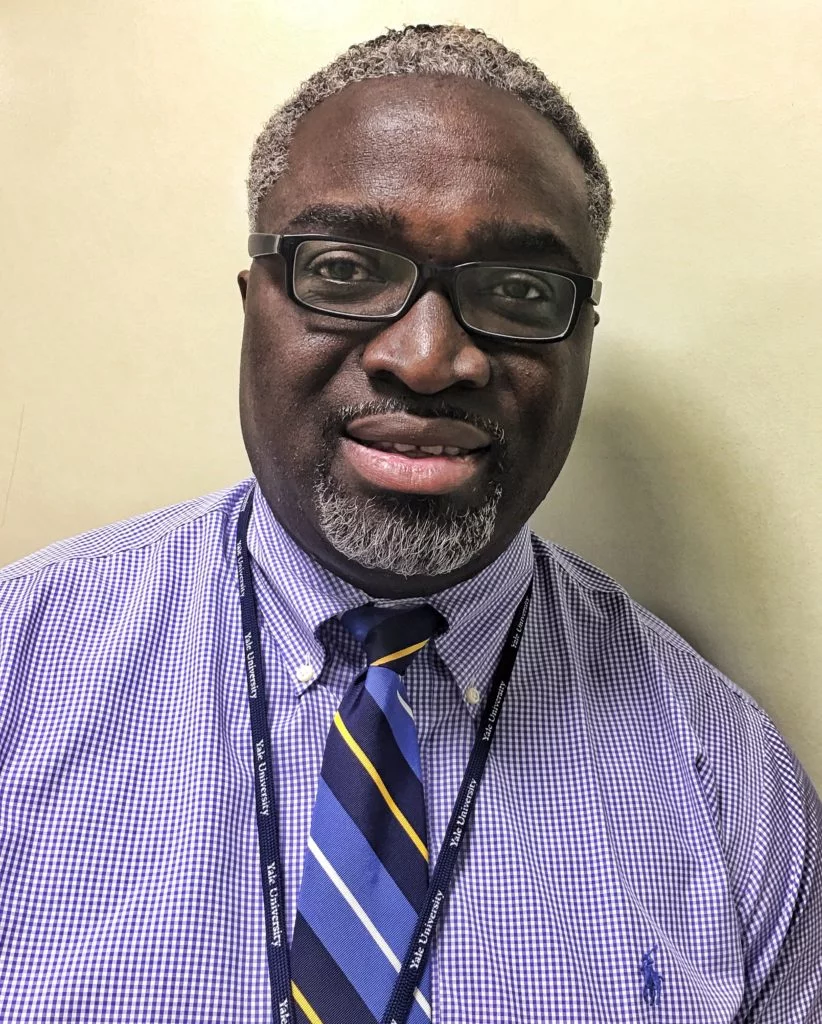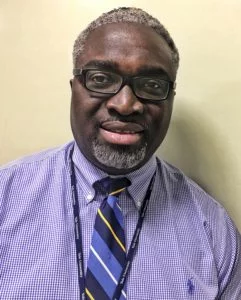 "Today, Crouse Health's Opioid Treatment Program is able to provide evidence-based treatments on demand, without any wait."
— Tolani Ajagbe, MD
The current opioid crisis is the most profound and devastating public health crisis ever encountered in the United States. With approximately 140 opioid overdose-related deaths in the nation daily, it is shaping up to be the most consequential health crisis of our generation.
Statistics from 2017 paint a grim picture, according to the Centers for Disease Control and Prevention (CDC). More than 72,000 overdose-related deaths occurred, 68 percent of which were secondary to opioid overdose. This represents a 12 percent increase from the previous year.
More people died from overdose in this year compared with the 58,000 American lives lost in four years of the Vietnam War.
Closer to home, the National Institutes of Health reports 3,224 opioid overdose-related deaths in New York State during 2017. A year later, Onondaga County Health Department records show 101 deaths from opioid overdose, a staggering 124 percent increase from the number of deaths in 2012.
A Threat to Our Nation and Our Region
The Syracuse community has not been spared in this nationwide trend. The majority of opioid overdose related deaths since 2013 have been fentanyl- or fentanyl analogue-related. Fentanyl-related overdose deaths increased nationally by 160 percent between 2015 and 2016 alone. Opioid addiction is fast becoming an existential threat for the nation — and our region.
People living with drug and alcohol addiction often say they waking up each morning, affirming to themselves that they cannot "continue to live like this." They come up with two options: get into treatment immediately or commit suicide. Often times, they end up doing neither. They are unable to access care immediately despite their efforts, and also report not having the "courage" to commit suicide.
Waiting Game
When these patients call for help, they are often asked to put their names on a waiting list. Most addiction treatment services have waiting lists of several weeks, months or even years. Several years ago, our Opioid Treatment Program wait lists were so long that patients needing immediate help could not be seen for up to 18 months.
Such delays in treatment underscore the importance of ensuring immediate access to evidence-based effective treatments for patients seeking help for opioid addiction. Today, Crouse Health's Opioid Treatment Program is able to provide evidence-based treatments on demand, without any wait.
Collaborative Treatment Approaches
Hospitals around the country are beginning to utilize the Emergency Department as a critical point of access for opioid addiction treatment. Crouse Health — at the forefront of substance abuse treatment in Central New York since the early sixties — has doubled its efforts in dealing with this current devastating opioid epidemic.
Our Substance Use Disorder Treatment continues to pursue innovative approaches to expand access to treatment for individuals with substance use disorders, including in emergency situations. One such effort is our collaboration with Crouse's Pomeroy Emergency Services Department, through which individuals can now access buprenorphine (a medication used for the treatment of opioid use disorder).
The program includes a walk-in clinic, so individuals treated with buprenorphine (suboxone) in the ED can be connected with our addiction treatment providers the very next day for follow-up and ongoing treatment. This is an unprecedented program, considering the fact that other hospitals only have bridge clinics, in which patients are given weekly prescriptions of buprenorphine until they can be connected to services elsewhere, often taking several weeks.
Innovative Approaches
The Crouse ED Buprenorphine (suboxone) program connects patients to care within 24 hours. Since its inception in September 2018, 36 referrals have been made by the ED to our outpatient walk-in clinic. Nineteen of these patients — 53 percent — were connected to services in our Buprenorphine Medication Assisted Treatment (BMAT) program, with the majority still engaged in treatment today.
This program also utilizes Certified Recovery Peer Advocates (CRPA), who help engage and retain individuals in treatment. CRPAs provide non-clinical peer support services and facilitate outreach to individuals considering treatment. Crouse CRPAs can meet with individuals in the hospital, including in the Emergency Department. They also provide coverage on and on-call basis.
One of the new initiatives at Crouse is our Addiction Medicine Consult Service.
We also recently registered with NYS Department of Health as an Opioid Overdose Prevention Program. This will allow distribution of Naloxone kits to patients, employees and the community. The kits will be available in the Crouse ED, at our 410 South Crouse Ave. outpatient site and at our Commonwealth Place inpatient location on East Molloy Rd.
Crouse Commitment to Our Community
While increased focus has been placed on individuals with Opioid Use Disorders, the comprehensive services at Crouse also provide treatment to individuals with a wide range of substance use disorders, including alcohol; crack/cocaine; marijuana; methamphetamine; benzodiazepine and other substances.
Crouse Health remains committed to combating this opioid crisis head-on. We have been at the forefront of dealing with the multitude of community and regional drug-related epidemics over the decades, and we have never been more determined to dedicate our resources, expertise, time and leadership to ensure that our community overcomes this devastating public health crisis.
Tolani Ajagbe, MD is the Chief of Psychiatry and Medical Director of Crouse Health's Addiction Treatment Services.