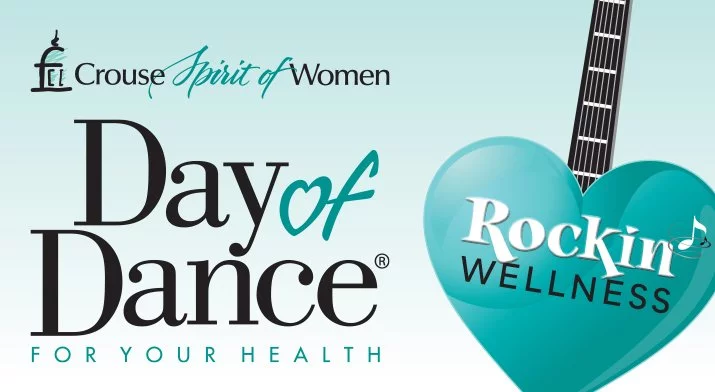 Join Crouse Health and emcee Amy Robbins from 93Q for our Spirit of Women's sixth annual Day of Dance on Saturday, April 6, from 11 a.m. – 2 p.m., in the Canyon area of Destiny USA!
Special visit by Otto and the SU Dance Team
Show us your moves with mini dance and exercise classes including: zumba, pound, hip hop, salsa and more!
Free refreshments, prizes and educational items for all
Free screenings for: blood pressure, conditions of the foot and skin, TMJ
Complimentary chair massage and Reiki treatments
Family fun and education
Stop by our "Visit to Hospital-Land on the Road"
Everything at the event is FREE, but registration is requested and can be made clicking below or by calling 315-472-2464. All those who register ahead of time will be automatically entered to win a Visa gift card!