Mary and Jerry Mathews were honored at the 43rd annual Crouse Health Tribute Evening on Friday, September 20 at the Nicholas J. Pirro Convention Center, The Oncenter.
Nearly 1,300 guests enjoyed the "Seasons of Love" black-tie gala featuring an extended reception, gourmet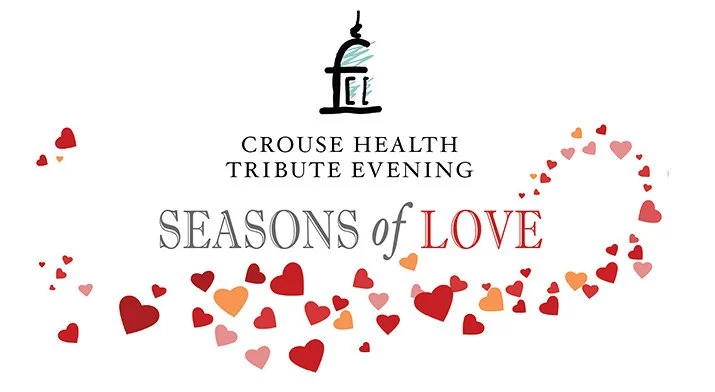 dinner, tribute presentation, and entertainment by Atlas. The highlight of the evening was the salute to the Mathews who have been long-time supporters of Crouse Health, including being Patrons of Crouse Health Tribute Evening galas for 20+ years.
Net proceeds of $440,000 were announced to benefit Crouse Health's mission to provide the best in patient care and promote community health. Crouse Health Tribute Evening proceeds will support the work of Crouse Health Foundation including purchasing special equipment, underwriting new initiatives, and funding educational programs and scholarships.
For more information about Crouse Health Tribute Evening, please contact Phyllis Devlin at the Foundation office at 315-470-7008.