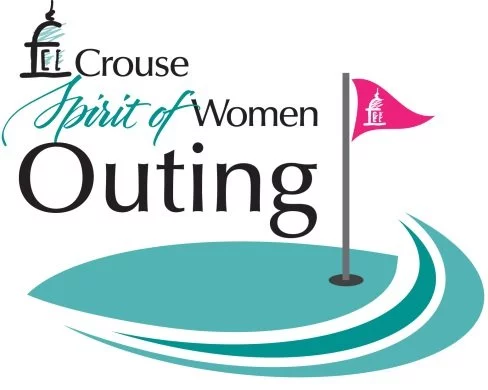 Crouse Health Foundation, in partnership with Crouse's Spirit of Women program, held its 2nd annual nine-hole golf outing exclusively for women at Lakeshore 1860, Cicero on Monday, June 3. The heavy rainfall that occurred the prior weekend prevented the sold-out field of 76 women golfers from playing on Lakeshore's golf course. However, the women enthusiastically participated in Closest to the Pin and Longest Drive Contests in Lakeshore's new Top Golf Swing Suites and competed in a Putting Contest.
Guests enjoyed a casual reception featuring hors d' oeuvres, sweet treats and beverages with musical entertainment by the DeSantis Vibes Duo in the newly renovated Lakeshore clubhouse. A raffle drawing was held and golfers were awarded for top performances from the contests. The highlight of the evening was NICU parent Lori Gardner sharing her touching story of her micro-preemie twins' birth and lengthy stay at Crouse Health's Baker Regional Neonatal Intensive Care Unit. Attendees were delighted with a live appearance by the now healthy three years old boys at the conclusion of their mother's inspirational message.
Net proceeds of $8,000 will support the work of the Baker Regional NICU, a New York State-designated regional perinatal center caring for the highest risk premature and critically ill infants in the fourteen-county region it serves.
For more information, please contact Phyllis Devlin, Manager, Special Events & Donor Engagement, 315-470-7008, phyllisdevlin@crouse.org.