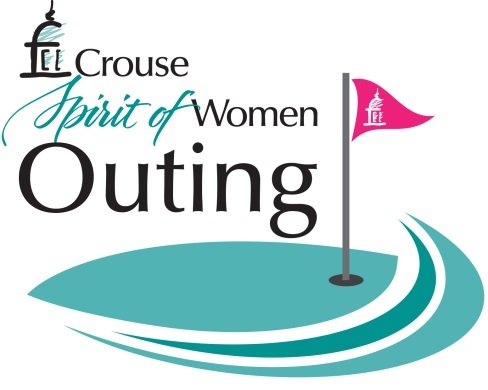 Currently, the Crouse Spirit of Women Outing is still planned to be an in-person event on Monday, Aug. 10. In concert with Crouse Health leadership, we are continually monitoring and following the directives of New York State, Onondaga County and local health experts to ensure participants, volunteers and staff have a safe and enjoyable experience. Thank you for your understanding and support as we move forward during these unprecedented times.
Crouse Health Foundation, in partnership with the Crouse Spirit of Women program, will present its 3rd annual nine-hole golf outing exclusively for women at Lakeshore on Monday, Aug. 10. Golfers will participate in a Captain & Crew format with a 4 p.m. shotgun start, followed by a social reception at 6 p.m.
Non-golfing guests are welcome and encouraged to attend the reception, which will feature hearty hors d'oeuvres, sweet treats, drinks, chances to win and musical entertainment. The
highlight of the evening reception will be Renee Halbritter poignantly sharing her NICU parent story. Weather permitting, guests will enjoy relaxing on the beautiful clubhouse deck featuring picturesque lakeside views.
Proceeds will be used to support the work of the Baker Regional Neonatal NICU, a New York State-designated regional perinatal center caring for the highest risk premature and critically ill infants in the fourteen-county region it serves.
Registration for returning golfers and sponsors continues through May 29th. All others may register beginning on May 30. For more information, please contact Phyllis Devlin, Crouse Health Foundation at 315-470-7008, phyllisdevlin@crouse.org.