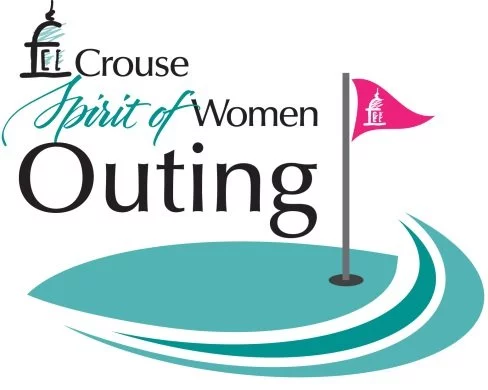 Crouse Health Foundation, in partnership with Crouse's Spirit of Women program, presented its 5th annual nine-hole golf outing exclusively for women at Lakeshore 1860 along the beautiful Oneida Lake, Cicero on Monday, August 15. Fifty-four golfers participated in a Captain & Crew format with a 4 p.m. shotgun start, followed by a social hour reception at 6 p.m. During registration, a Skills Clinic was presented by Lakeshore 1860 Golf Pro Jonny Petrin.
Golfers and other guests enjoyed a reception featuring hearty hors d'oeuvres, sweet treats, drinks and musical entertainment by the DeSantis Vibes Duo. Guests appreciated chair massages and delighted in chances to win prizes generously donated.
The winning foursome for the Front 9 holes was Susan Cronin, Sandy Kinsella, Anne Miller, and Pam Ward. The Back 9 winning foursome was Valerie Dunn, Donna Kelly, Tina LaRosa, and Janet Restante.
The highlight of the evening was Grateful NICU grandparent Christine Kowaleski sharing her family's inspirational message about her grandson and NICU patient, Hunter Kowaleski. Hunter expressed his gratitude to Crouse Health for saving his life.
Net proceeds will be used to support the work of Crouse Health's Baker Regional Neonatal NICU, a New York State-designated regional perinatal center caring for the highest risk premature and critically ill infants in the fourteen-county region it serves.
For more information, please contact Gracie Barney, Crouse Health Foundation at 315-470-7006, gracebarney@crouse.org