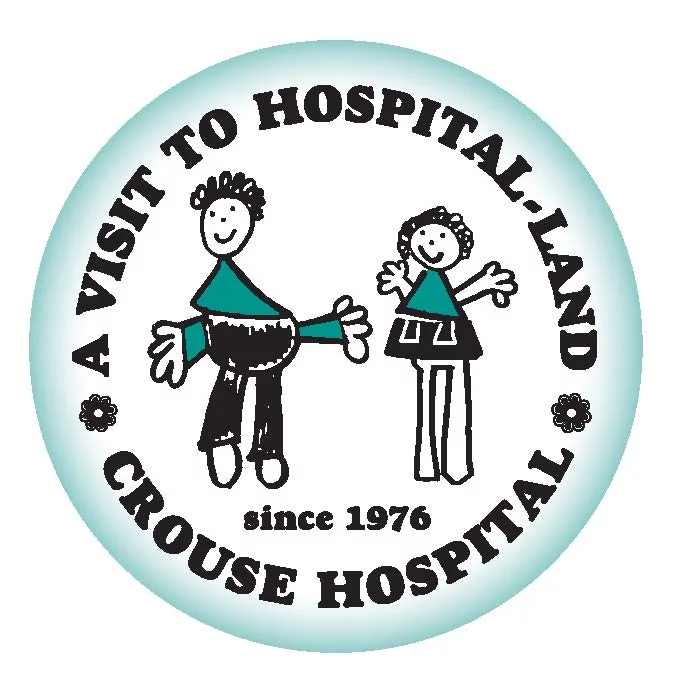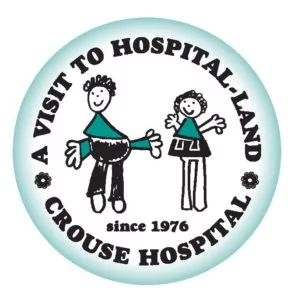 Unfortunately, we are unable to offer our Visit to Hospital-Land program at this time. We hope to bring it back for the 2024-25 school year.
Please complete the form below if you are interested in receiving information about the program!
Sponsored by Crouse Health, a Visit to Hospital-Land was established in 1976 and provides an educational opportunity for first-grade students to learn what a stay at Crouse Hospital, or any hospital, would be like.
The course is 1 1/2 hours long and helps to decrease fears and educate children about hospitalization. Classes are taught by a pediatric nurse who leads children through a make-believe tonsillectomy. The instructor allows the children to express their feelings about hospitalization and explains the roles or doctors, nurses and technicians. Students can play the role of patient, parent, doctor or nurse to handle various equipment including a hospital bed, wheelchair and stretcher.
To date, more than 9,300 classes have been held, allowing more 200,700 children to participate. First graders were chosen because they are mature enough to understand the program, but most have not yet formed misconceptions about hospital experiences. Each year, we are able to accommodate over 90% of first grade classes.
Upon completion of the class, students receive a certificate and "goodie bag" containing band-aids, surgical hats, surgical masks and gloves. Each student also receives a patient identification bracelet with his or her name on it.
Please note:
Crouse Health continues to offer this program for free. Crouse pays instructors to teach the course and pays for all program materials.
Some schools have expressed that it has been difficult to obtain funds for buses and have canceled their visits. Options other schools have chosen include:
• Bus rental costs divided among the students
• Parent drivers: park your cars in the Crouse Hospital parking garage (we can arrange for free parking vouchers)
• PTO helps pay for transportation

Careers at Crouse
We offer a wide range of clinical and non-clinical career opportunities.
Search for a Job

Careers at Crouse
We offer a wide range of clinical and non-clinical career opportunities.
Search for a Job