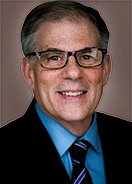 Board Certified Urologist
Dr. Howard J. Williams graduated from Case Western Reserve University School of Medicine in Cleveland Ohio, in 1985. He completed his surgical and urological training at CWRU/University Hospitals of Cleveland. He has been in private practice since that time specializing in adult general urology.
Dr. Williams has been certified by the American Board of Urology. He is a fellow of the American College of Surgeons (FACS). He is a member of the American Urological Association (AUA); American Association of Clinical Urologists; AUA Practice Managers' Network; Medical Group Management Association (MGMA); and Large Urology Group Practice Association (LUGPA).
In addition, Dr. Williams has a special interest in practice management. He is currently the Chairman of the Board of Managers and the Chief Executive Officer of Associated Medical Professionals of NY, PLLC.