Crouse Health Celebrates Nurses Week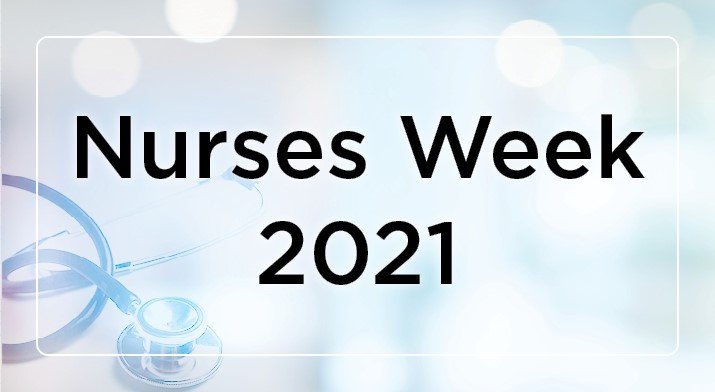 From May 6-12, we will celebrate the service and accomplishments of nurses across the globe and especially here at Crouse Health.
We want to celebrate all that Crouse nurses do and everything that you are to our patients and each other. This video features a 21-word salute to you, based on 21 attributes that Interim Chief Nursing Office Lynne Shopiro, RN, uses to describe a nurse.
A very special thank you to the Crouse nurses who participated in this video:
Amanda Commisso, 4 Memorial
Minnie Yao, 5 South
Caitlin Baker, 5 South
Ashlynn Kelley, 6 North
Kristan Benedetti, 7 Irving
Jill Kasten, 7 Irving
Shauna Moore, 7 Irving
Kenisha Corella, 8 Irving
Samantha Ruoff, 8 Irving
Lisa King, Care Coordination
Deanna Procopio, CMP Cardiology
Stephanie Roberts, Emergency Department
Heba Ziedan, Emergency Department
Brittany Lafond, Intensive Care Unit
Stephanie Edmunds, Intensive Care Unit
Karla Reilly, NICU
Karla Piazza, NICU
Brenda Harrington, NICU
Connie Allen, NICU
Ashley Seltzer, OB Float Pool
Barbie Lyke, OB Float Pool
Elisheba Harden, 4 North
Sue Dingman, 4 North
Sabrina Viel, Cardiac Cath Lab
Rory Lynch, 5 South
Kathy Martel Rodriguez, Recovery Care Center
Nancy Paul, Commonwealth Place
Patricia Stewart, Wound Ostomy Team
---
Meet Some of Our Nurses!
(Click the thumbnails for full-sized images)
---
Nurses Week Activities
T-Shirt Distribution
Going along with our theme of a "21-Word Salute for 2021," our Nurses Week gift is a T-shirt featuring the 21 words designed by one of our own nurses – Breanne Albright!
Shirts will be distributed from 5 – 8 a.m., 10:30 a.m. – 1:30 p.m., 4 – 6 p.m. each day in Conference Room A (1st floor, across from the Memorial elevators).
Thursday, May 6
Friday, May 7
Monday, May 10
• You may pick up a shirt for another nurse
• After May 10, shirts will be available to pick up in Human Resources
• If you are working on May 12, please wear your shirt so we can celebrate together!
Daily Raffles – Baskets and Gift Cards
We will be raffling themed baskets, Dunkin Donuts gift cards, and Wegmans gift cards each day to some lucky nurse winners! Baskets were generously donated by fellow Crouse family members.
Baskets will be on display during shirt pick-up times, and some are also viewable by clicking here.
Free Coffee, Main Cafeteria
Get your caffeine fix with a free coffee in the cafeteria!
Tuesday, May 11
6 – 7 a.m., 2 – 3 p.m., 6 – 7 p.m.
Chair Yoga, Pomeroy Patient Patio
"Saying you are not flexible enough to do yoga is like saying you are too dirty for a bath!"
Got 15 minutes? Whether you have never done a yoga class or practice regularly, this class is designed to stretch and relax.
Join Colleen Phinney for a 15-minute chair yoga session and some fresh air!
Wednesday, May 12
Weather permitting, 15-minute classes will be offered between 10 – 10:45 a.m., 11:45 a.m. – 1:30 p.m.
We will be socially distanced; due to space constraints, we can have nine people per class. You can sign up for a class here!
Blessing of the Hands, Virtually
Click here to view

The DAISY Award
Want to thank a nurse, nurse leader or nursing team for extraordinary care? Nominate them for The DAISY Award.
Learn More

The DAISY Award
Want to thank a nurse, nurse leader or nursing team for extraordinary care? Nominate them for The DAISY Award.
Learn More