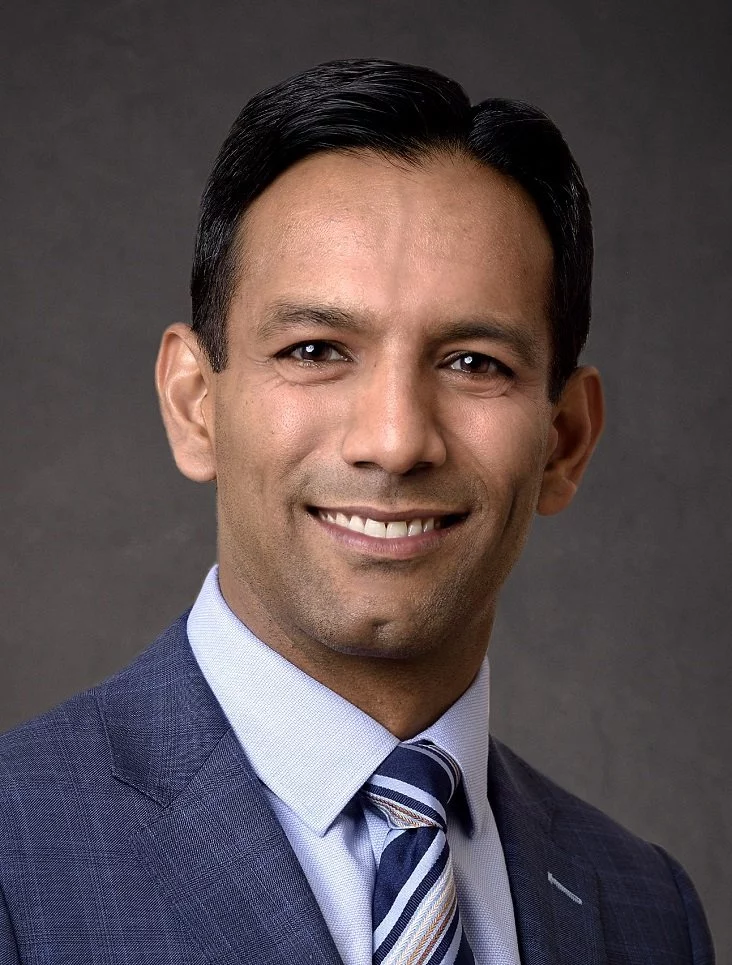 Parul Goyal, MD, is a board-certified Ear, Nose, and Throat Surgeon who focuses on sinus, nasal, and skull base surgery.
Dr. Goyal attended MCP Hahnemann University School of Medicine in Philadelphia and completed his residency in Otolaryngology – Head and Neck Surgery at SUNY Upstate Medical University in Syracuse. He completed a fellowship at Stanford University Medical Center in Rhinology, Sinus Surgery, and Skull Base Surgery.
Dr. Goyal is the only fellowship-trained nasal and sinus surgeon in Central New York.