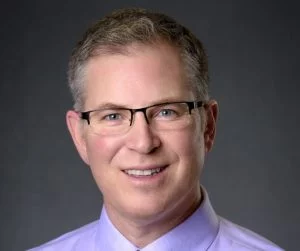 Robert Carlin, MD, is a vascular surgeon specializing in aortic aneurysm repair, limb salvage surgery, endovascular interventions, carotid artery surgery, dialysis access and varicose veins.
Dr. Carlin completed medical school and his residency at SUNY Upstate Medical University in Syracuse, NY. He completed his surgery fellowship in vascular surgery from the University of North Carolina Hospitals in Chapel Hill, NC.
Dr. Carlin is a native of Clinton, NY.
To make an appointment with Dr. Carlin, call 315-464-8272.