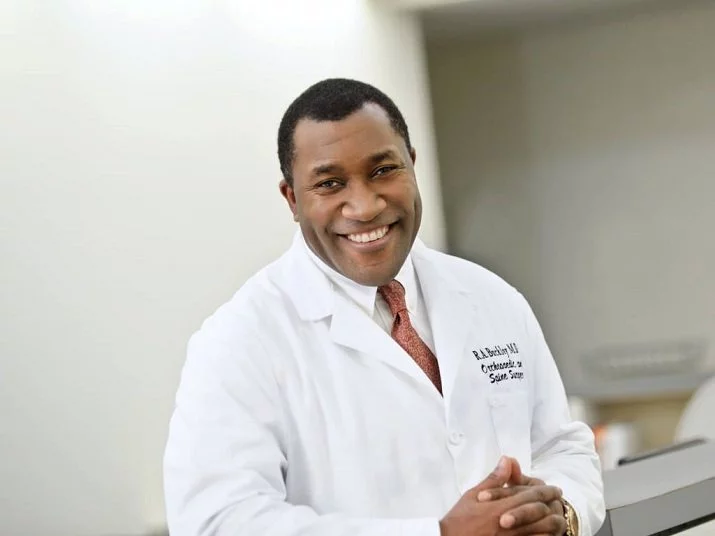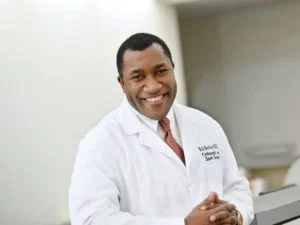 Hamilton Orthopedic
85 College Street, Hamilton, NY 13346
1 Oxford Rd, New Hartford, NY 13413
91 Paremeter Rd, Rome, NY 13440
Phone 315-824-1250
London native Rudolph Buckley, MD, is a summa cum laude graduate of Morehouse School of Medicine in Atlanta, Georgia, where he earned was second in his class. He also attended Tulane University School of Medicine in New Orleans, where he completed an internship and his orthopaedic residency. Dr. Buckley also completed a fellowship in Spinal Reconstruction at Johns Hopkins University.
Dr. Buckley has been part of the U.S. Food and Drug Administration studies for lumbar and cervical artificial disc replacements; nucleus pulposus replacement; kyphoplasty procedure for vertebral spinal fractures, among others. Dr. Buckley has also worked with several leading manufacturers in designing surgical instruments and implants in use nationwide.
He is an avid soccer fan and was named All-Area, All-Conference and All-Ohio when he played in University. Dr. Buckley enjoys watching soccer, riding bicycles and working on new technology for the advancement of spine surgery.