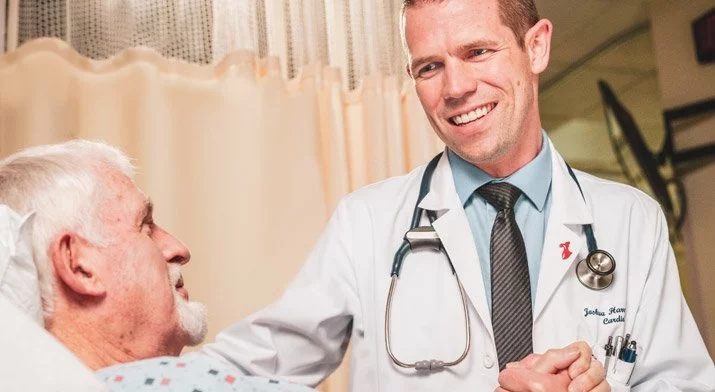 Make a Donation to Crouse in Honor of Your Doctor
Read Messages to Our Doctors
Each year, healthcare workers, providers, patients and families across the country share sentiments of gratitude with their physicians on March 30, National Doctors' Day.
At Crouse, exceptional doctors listen closer, care deeper and treat patients with the respect and dignity they deserve. That's what we call Carepassion.
We appreciate our physicians each and every day, and extend sincere thanks to our doctors for living our mission of providing the best in patient care!
Do you have a favorite Crouse doctor? Then please send him or her a word of thanks below or make a donation in their honor.
We also thank you for choosing Crouse!
Thank Your Crouse Doctor:
By choosing to submit a story here, you agree that any information you provide may be shared by Crouse Health internally or externally, in any manner it deems necessary or appropriate. Unless we receive your express permission, we will use only your first name and the initial of your last name when sharing your story. We reserve the right to edit, abridge or format stories for any reason and to remove or decline to post any story. We do not endorse or make any warranties or representations with regard to the accuracy, completeness or timeliness of any of the statements in your story. By submitting a story, you agree to these terms and conditions. Thank you!