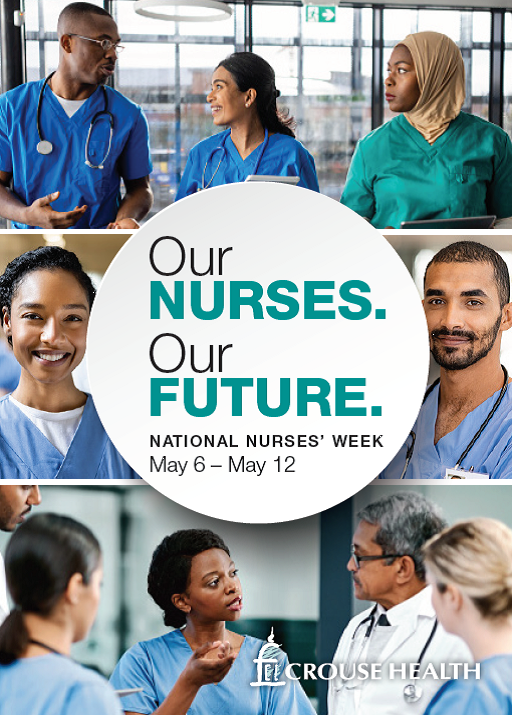 Make a Donation to Crouse in Honor of Your Nurse
Our Nurses. Our Future.
National Nurses' Week
May 6 – May 12
National Nurses Week is an annual celebration of nurses worldwide for the work they do for others. The week allows people the chance to acknowledge the nurses in their lives. It also provides an opportunity to thank nurses within the industry as a whole for the work they've done.
Have you or a loved one been cared for by our exceptional nursing staff at Crouse? Then please send him or her a word of thanks below or make a donation in their honor.
We also thank you for choosing Crouse!
Thank Your Crouse Nurse:
By choosing to submit a story here, you agree that any information you provide may be shared by Crouse Health internally or externally, in any manner it deems necessary or appropriate. Unless we receive your express permission, we will use only your first name and the initial of your last name when sharing your story. We reserve the right to edit, abridge or format stories for any reason and to remove or decline to post any story. We do not endorse or make any warranties or representations with regard to the accuracy, completeness or timeliness of any of the statements in your story. By submitting a story, you agree to these terms and conditions. Thank you!