Tune into any radio or television channel this weekend and the news cycle is likely to include coverage of not just politics of the day, but of a public figure who died a year ago.
The news cycle is likely to also include coverage of what took his life.
Senator John McCain passed away Aug. 25, 2018. While we know much about the late senator's life, many of us may have never heard of the condition that caused his death — glioblastoma — until now.
#GBMDay
This past June, the U.S. Senate passed Senate Resolution 245 by unanimous consent, which set aside July 17 as "Glioblastoma Awareness Day" nationally (#GBMDay) to focus on GBM, the most common form of brain cancer.
For Crouse neurosurgeon Gregory Canute, MD, virtually every day is glioblastoma awareness day. He and members of the Crouse Medical Practice Neurosciences team treat conditions of the brain and work closely with colleagues at Hematology-Oncology Associates of CNY (HOACNY).
At the one-year anniversary of Sen. McCain's passing, Dr. Canute talked with the hosts of Bridge Street on NewsChannel 9 about glioblastoma, including how Crouse and HOACNY have partnered to offer a Brain Tumor Clinic.
Demystifying Treatment
"Being diagnosed with a brain tumor can be overwhelming and scary," says Dr. Canute.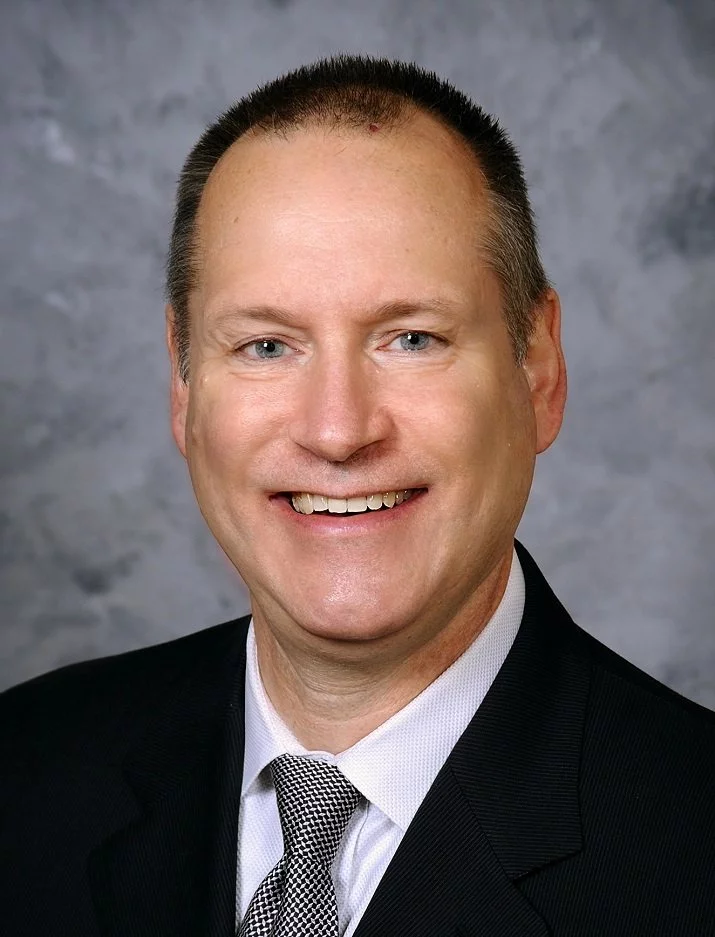 "We established the clinic to streamline the treatment process and make it easier for patients. They're going through enough already, dealing with their diagnosis and treatment, as well as emotions and changes affecting their day-to-day lives. Our goal is to simplify and demystify the experience."
One-stop Care
The clinic is held at HOA, where brain tumor patients can meet with Dr. Canute and members of their team, including medical oncologists, radiation oncologists and physical therapists, as well as a clinical social worker certified in oncology and a dietitian certified in oncology nutrition in upstate New York. Patients can even pick up their prescriptions at the clinic, saving time and energy.
The Senate's bipartisan resolution, supported by brain tumor and cancer advocacy and research organizations, was led by Senator Lindsey Graham (R-SC), who said, "Glioblastoma is a devastating brain disease that has taken the lives of two of my very close friends and colleagues, Ted Kennedy and my dearest friend John McCain. This Senate resolution shines a light on the terrible disease." Cindy McCain, widow of the late senator, also wrote a letter in support of the resolution.
Treating People, Not Cases
According to the American Brain Tumor Foundation, there are more than 120 different types of brain and CNS tumors. The National Cancer Institute reports that GBM has an incidence of two to three per 100,000 adults per year, and accounts for 52% of all primary brain tumors.
Patients in upstate New York can take heart in the fact that the well-established Crouse/HOACNY partnership provides both expertise and technology, along with personal, individualized care.
"Dr. Canute and our collective team members treat our patients like people, not as cases," says HOACNY Chief Executive Officer Maryann Roefaro, MS, FACMPE. "We focus on the physical needs of brain tumor patients, as well as on their psychological, emotional and spiritual needs."
For information about the Crouse/HOACNY Brain Tumor Clinic, call 315-701-2550 or visit Crouse Medical Practice.
>Watch Crouse Neurosurgeon Gregory Canute on Bridge Street
Cheryl Abrams earned her M.S. in Communications Management from Syracuse University's Newhouse School and is a freelance writer based in Syracuse, NY.