With their family, Fran and Larry Paige (below) started "Meg's Books for Friends" in memory of their daughter (above), who was a kindergarten teacher. A graduate of LaFayette High School and Herkimer Community College, Meg was given the opportunity to spend a semester working at Walt Disney World in Orlando. She then graduated from Cortland State College with a bachelor's degree in Education. Meg's first teaching job was on the Eastern Shore of Virginia, where she found her passion for kindergarten and the joy of teaching her "little friends." Virginia is also where she met her husband, Jason. Meg and Jason later moved to Crestview, FL, where she continued teaching kindergarten.
Honoring Meg's Memory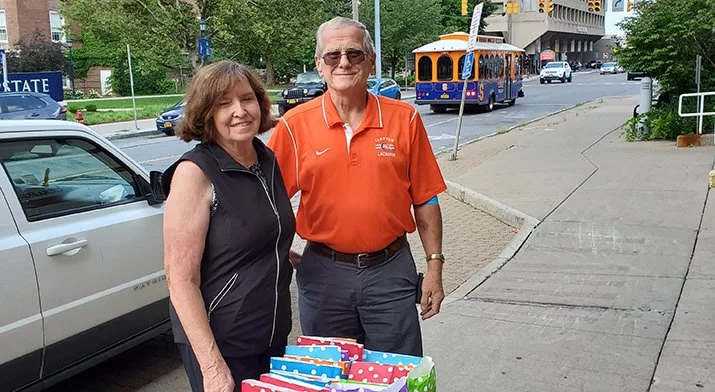 Meg cherished all her little friends, but was especially devoted to the ones with special challenges. She was loved and respected by students, their parents and her teaching colleagues. Tragically, Meg passed away on Aug.14, 2014, due to injuries sustained in an automobile accident.
To honor Meg, her family shares children's books with her "little friends." They hold book fairs and donate books to schools, children's hospitals and to two Little Free Libraries in an underserved neighborhood. Additionally, Meg's family has fun hiding books for children to find at parks, zoos, and other children's events all over the country. They enjoy seeing photos of children finding the hidden books and learning where they found them, which they share through their posts on the Meg's Books for Friends Facebook page. These activities are the family's way to remember their daughter and sister.
Books for Babies
The Crouse Health Foundation recently received a donation of 80+ board books from the Paige family to present to new moms and babies at Crouse. Distribution began the week of Sunday, July 25, which would have been Meg's birthday. New moms and babies at Crouse are receiving the books in honor of Meg. Kaylee Fesinger, husband Victor Fesinger and their baby, Wesley, received books from nurse Katie Fulghum.
We are so grateful for the generous gift and the opportunity to help honor Meg!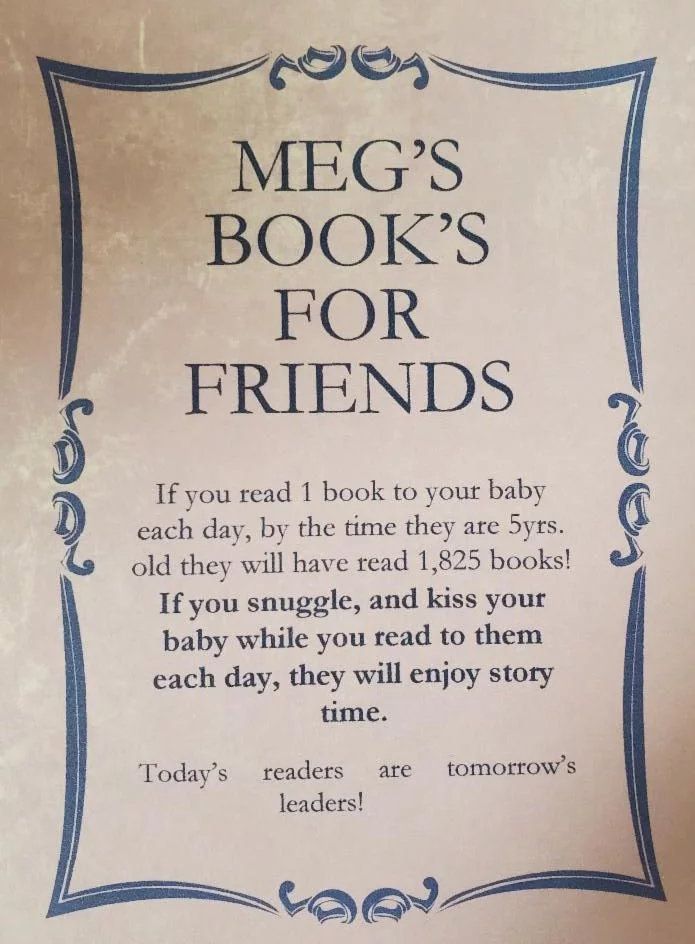 Crouse News is reported by members of our Communications Team.