Race Update: Great New York State Marathon ("Loop the Lake"), Oct. 17
Josh completed his series of races with the Loop the Lake marathon in mid-October. Here is his update:
"I was very excited to be running the first Great New York State Marathon.
Moving towards this race I was feeling fantastic and looking forward to the fact that it was my "low-key" marathon for the season.
My goals were simple: raise awareness for the NICU and set a new marathon PR at the same time. On the day of the race there were some weather concerns, as the lake effect rain would be in the forecast a good majority of the morning. Magically just as the race was about to begin the rain stopped and the sun came out!
It was fantastic running the new portion of the west side trail and back across the parkway with the sunlight shining and a light breeze in our faces. Everyone who was there had a tremendous time. The great weather did not hold up though as approximately 3 hours into the race the rain came back with a vengeance. I'm pretty certain it was a makeup rainstorm for all the nice weather we had up until that point. The last 8 miles or so were rather dreadful and tough weather as we came back across the lake, the Amphitheater and into the fairgrounds to the finish line.
There were 178 participants who ranged in time between 2:30-6:30, of which I can proudly say I finished #129 with a time of 4:37, shaving just over an hour off my previous marathon personal record.
This was my final race of the season officially, but I already have a handful of races planned out for the coming year, largely focusing on the 50-mile distance. I look forward to continued efforts and attempts to raise awareness for the Baker Regional NICU and Little Fighters and feel proud to be a part of such an important community!"
Many thanks and congratulations to Josh!
Race Update: Virgil's Crest 50k, Sept. 11
Here are Josh's remarks about his most recent race:
"It was an absolutely fantastic day; perfect weather for a race, a great course, fantastic views that made you stop for a moment to take it all in, a great group of racers and fantastic volunteers throughout the day. As a whole, I felt the best I ever have leading up to and during the race but I have never been challenged by elevation to the degree I was this weekend — 7,400 feet in total over the 32 miles run. Personal records were not in the cards, the goal was maintaining great spirits and finishing out the day. Goal accomplished on all fronts, finishing at 9 hours 31 minutes and with a smile on my face the entire time. There were certainly moments and miles that were tough, in particular, the 1000 foot climbs over short distances; but thinking the support of those around me and the Little Fighters who push through so much more every day, you cannot help but feel invigorated and driven to pull out of any slump you might be in momentarily."
Another race well done by Josh, and we look forward to hearing about his experience at the Loop the Lake Marathon in October!

Race Update: Finger Lakes 50, July 3
Josh was at it again, out there running to help raise awareness of and funds for our Baker Neonatal Intensive Care Unit. We're amazed at Josh's commitment to this cause and his son, Benjamin, who just celebrated his birthday! Josh's next event is the Twisted Branch Trail 100k on Aug. 21. We're certainly looking for an update from Josh after that challenging event!
Race Update: English's Ridge Rumble 50k , April 17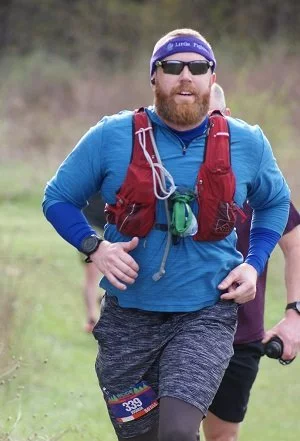 Saturday was a fantastic day for the weather and the race. There were 50 of us who ran the 50k distance and some amazingly fast athletes out at Green Lakes. My time was not close to the fast end of the spectrum, but I did indeed complete the race in 7:59. I can most certainly say that the fact that there were so many supporting me and the Crouse NICU was definitely a drive to keep moving forward in some really tough miles and uphills on the second and third laps.
Read why I'm running below!
---
When our son was born two months early, it was a very scary situation. There were so many unknowns for us. It was overwhelming as we weren't prepared for his unexpected delivery.
Best NICU Care
One thing became clear very quickly: Benjamin was getting the best care possible in the Baker Regional NICU at Crouse Hospital, with a team of 24/7 nurses, doctors and specialists. Another thing became clear as well: this neonatal intensive care unit was the spot for so many other infants who needed specialized care — and they came from all over Upstate NY.
Seeing parents come to the NICU daily from Utica, Binghamton, Watertown and anywhere in between, and hearing how their children were finally going home after 30, 60, 75 or even 100 days made me realize the extremely difficult situations these families had to go through for their little ones.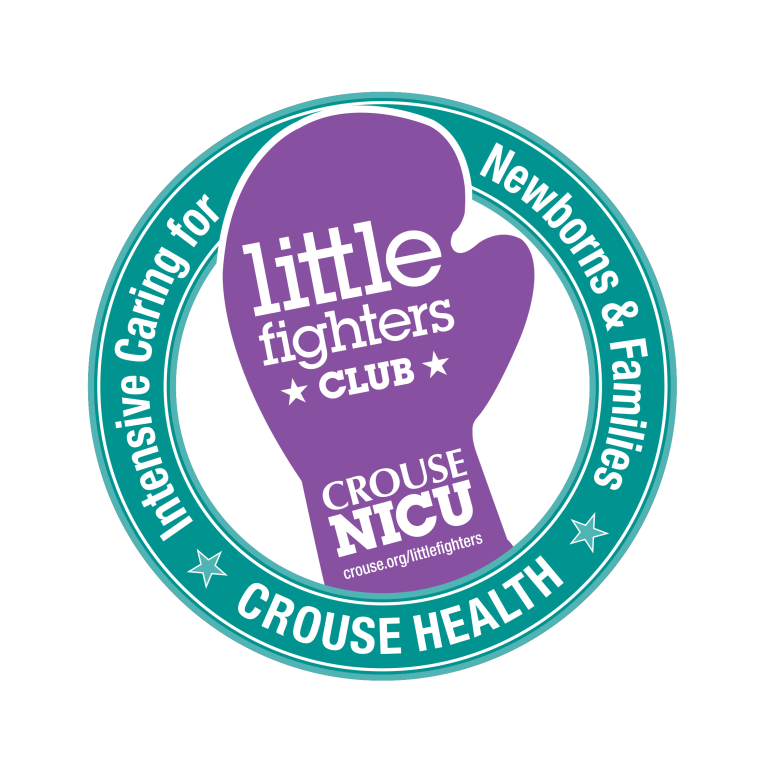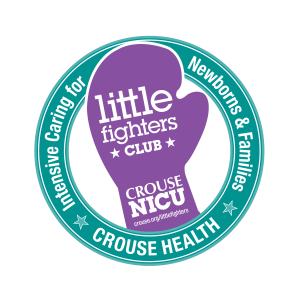 I knew then that I had to continue our support of the NICU's efforts and families for as long as I could after we went home.
Where I Am Now
I like to take opportunities for self-betterment by raising funds and awareness for causes that are close to me and give myself a little extra mental push in reaching a goal. I have become a fan of running long distances and have found a love for ultra-marathon and trail races. What better opportunity to push my limits while raising awareness for the cause that is closest to me — the Crouse NICU!
I am asking for you to help support my efforts this summer as I tackle my runs across the region by giving me that extra push with your Crouse NICU donations. It would mean so much to know that you are helping support an amazing cause and help me really push through as I hit mile 37 out of 50 or am tackling my fifth hill for 6,000 feet of elevation on the day.
Joshua Newfield is the parent of a Crouse Little Fighter.