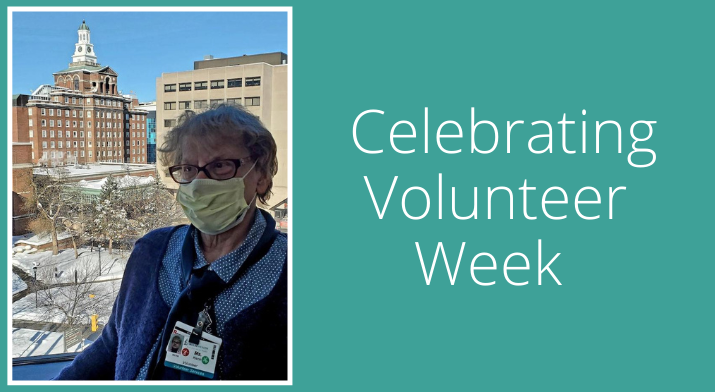 Serving her community has been a way of life for Syracuse native Susan Klenk.
After a long career teaching elementary school in the city, Susan used her retirement to begin a second career as a full-time volunteer. First, she went back into the classroom to work with kindergarteners and their teachers, donating her time and talent as well as needed supplies for the children. Susan also carved out time to be active with local arts, civic and healthcare organizations, including Crouse Health. With family ties that date back to Crouse's predecessor, Syracuse Memorial Hospital, Susan volunteered as a clerk in the Auxiliary's gift shop, as a canteen server for blood drives, and, more recently, as a recovery room aide in our ambulatory surgery centers.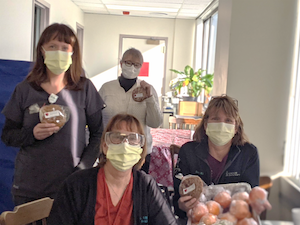 When the pandemic temporarily closed the latter, and staff were redeployed to care for patients within the hospital, Susan wanted the outpatient surgery centers' employees she worked with to know how much she appreciated their flexibility, hard work and dedication.
For three days around Valentine's Day, Susan arranged for bottled water and individually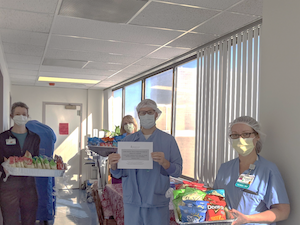 wrapped snacks and sweets to be delivered to her Physicians' Office Building and Madison Irving Surgery Centers colleagues.
Her caring gift truly touched their hearts and refreshed their spirits until COVID-19 restrictions ease and she can be back with the team in person doing the "job" she loves.
Crouse News is reported by members of our Communications Team.