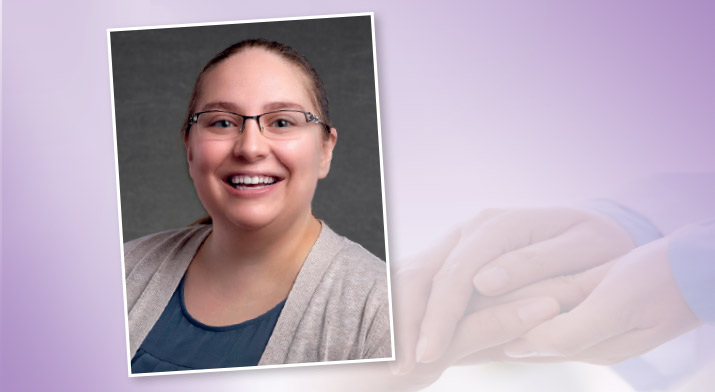 The appointment of Christina Walton, DO, to the primary care provider team at Crouse Medical Practice is a homecoming of sorts for the young physician, who is welcoming new patients at our Manlius office.
The Central New York native was a member of Crouse's Choices program and Junior Volunteer corps during her years as a student at Cicero-North Syracuse High School.
"My experience at Crouse during my high school years provided a rich and rewarding experience, as well as a wonderful foundation as I pursued my career in medicine," says Dr. Walton.
Upon graduation, she began studies at the University of Rochester, where she earned a Bachelor of Arts in Public Health (Health, Behavior and Society) and Biology. She completed her medical degree at Rowan University School of Osteopathic Medicine, and completed her residency in family medicine at the University of Buffalo — Sisters of Charity Hospital. While in medical school, she received the J.T. Tai Foundation Scholarship, awarded for high academic standing, and the Cary F. Vastola D.O. Award, presented to the Intern of the Year, selected for demonstrating medical excellence and dedication to the osteopathic profession.
"I am so pleased to be back in the Syracuse area, beginning to practice at Crouse and being reunited with family," says Dr. Walton. She and her husband, Dan, whom she met in high school, became first-time parents in May, welcoming a baby boy, Ollie.
To schedule an appointment with Dr. Walton, call the Manlius office of Crouse Medical Practice, located at 4500 Pewter Lane, at 315-682-6600 or visit crousemed.com.
Cheryl Abrams earned her M.S. in Communications Management from Syracuse University's Newhouse School and is a freelance writer based in Syracuse, NY.