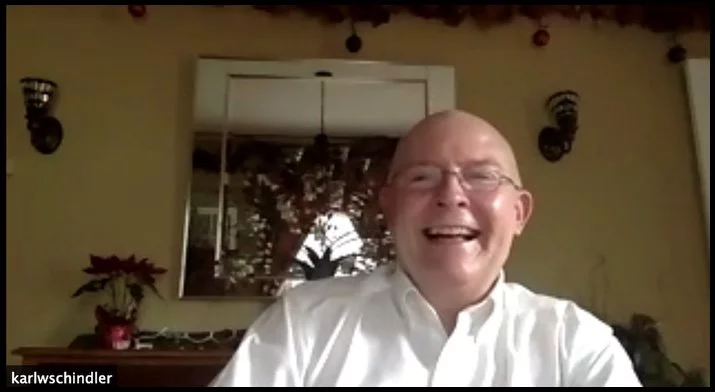 In early 2016, Pomeroy College of Nursing alumnus Karl Schindler (Class of '15) worked with Crouse Health Foundation and college leadership to establish the "Spirit of Nursing Award."
Funded through his first paycheck as an RN, Karl wanted the award to be given to a female student, in her last semester, who was a single parent. This was Karl's way of paying tribute to the strong female role models who inspired him throughout his nursing education and his life.
Since the first "Spirit of Nursing Award" was presented during the spring of 2016, Karl has continued to fund this special recognition.
This year's recipient is Mynikia Bradford, currently completing her fifth and final term as a member of the evening/weekend option June 2020 cohort. She is a single mother to a 13-year-old child and currently works full time in the medical field as an LPN. Karl recently presented the award to Mynikia via a meeting on Zoom.
Becoming an RN fulfills a dream Mynikia has had since she was a young child, and those who know her say she has balanced her nursing education and personal obligations with skill and grace.
A former clinical instructor states, "Mynikia is a wonderful student who empathically creates a caring nurse/patient relationship with every patient she cares for. She is a role model to her peers, always exuding a quiet, yet confident approach to care. Mynikia is an effective collaborator who gives her all to her healthcare team. She embodies the spirit of nursing in all that she does ― scholastically, professionally and personally."
Our congratulations and best wishes go to Mynikia, with our deepest appreciation to another special nurse, Karl Schindler.
Have you always dreamed of becoming a nurse? It's not too late to submit your fall 2020 application. Apply today!
Crouse News is reported by members of our Communications Team.