North Country Hospitals Affiliation
Strengthening Healthcare in Northern New York. Together.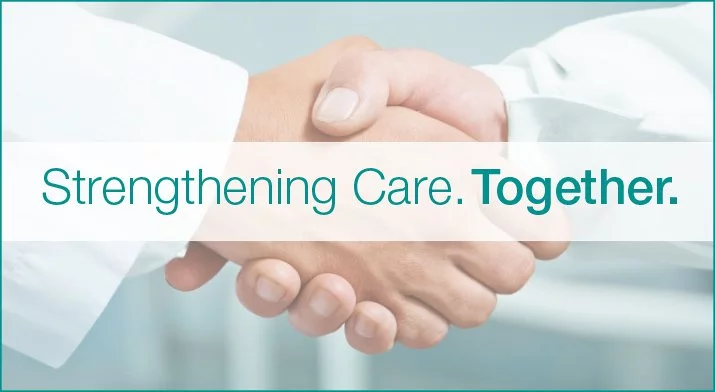 In December 2017, Carthage Area Hospital, Claxton-Hepburn Medical Center and Crouse Health in Syracuse announced clinical affiliations to enhance healthcare quality and access in Central and Northern New York. The agreement allows the three Northern New York hospitals to develop strong professional and clinical relationships between one another and with Crouse Health. The arrangement is not a merger or acquisition, but instead has been designed to allow each organization to strengthen patient services and share best practices and expertise. Under the affiliation, each partner continues to operate as an independent, separately licensed community-based hospital while maintaining its existing board governance structure.
Through the partnership, patients will gain access to specialized care and physicians throughout Central and Northern New York. They will be able to see specialists from the hospitals participating in the agreement when needed, either in the hospital, in physician's offices or through advanced telemedicine, which will be supported through Crouse Health's affiliation with Northwell Health. This will enable quality diagnosis and treatment, while eliminating unnecessary travel time or delays for patients in the North Country.
Read Full Release and View News Coverage – December 2017
Watertown Daily Times – July 2018
CNY Business Journal – May 2019
About Carthage Area Hospital
Carthage Area Hospital

was established as a not-for-profit rural community hospital in 1965. It operates today as a fully accredited 25-bed Critical Access Hospital, serving approximately 83,000 residents in Jefferson, northern Lewis and southern St. Lawrence counties and employing more than 450 physicians, nurses and support staff. It is a top employer in Jefferson County with an annual payroll of roughly $26 million. The hospital also operates a network of community-based clinics, including its Family Health Center, Pediatric Clinic and Women's Way to Wellness and provides a range of specialty care, including general surgery,orthopedics, urology, physical therapy and behavioral health.
Carthage Area Hospital Fact Sheet
About Claxton-Hepburn Medical Center
Claxton-Hepburn Medical Center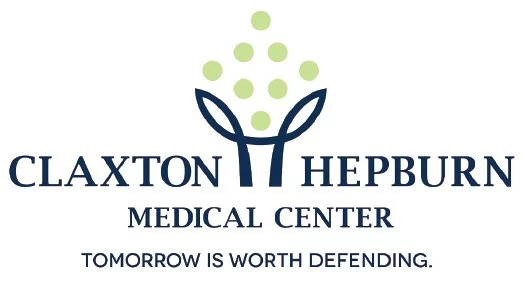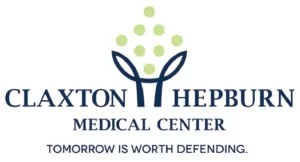 is a private, not-for-profit, 115-bed community hospital and regional referral center. Claxton-Hepburn includes 67 acute-care beds, a 10-bed intensive care unit, a 10-bed birthing center, and a 28-bed mental health center. The Medical Center provides primary care to nearly 40,000 residents of Ogdensburg and surrounding communities and regional services to the 110,000 people of St. Lawrence County. It is the largest employer in Ogdensburg and in the top 5 employers in St. Lawrence County with nearly 800 employees. Claxton-Hepburn Medical Center has an active medical staff of more than 50 physicians representing most specialties. Regional and countywide services include radiation and medical oncology provided by the Richard E. Winter Cancer Center, dialysis treatment provided by the Dr. Ravinder N. Agarwal Renal Center, the Wound Healing Center, a state-of-the-art diagnostic imaging department, and robotics surgery program.
Claxton-Hepburn Medical Center Fact Sheet
About Crouse Health


Crouse Health is a leading regional healthcare provider and a top 10 employer in Central New York, with 3,300 employees between two hospitals (Crouse and Community Memorial in Hamilton, NY), a combined medical staff of more than 900 physicians and multiple primary care sites. Crouse is Central New York's largest provider of maternity care services, delivering 4,000 babies annually, and is the designated regional referral center for high-risk neonatal intensive care services. Other areas of specialty include comprehensive diagnostic and interventional cardiac care (Crouse is home to CNY's only pediatric cardiac catheterization program); internal medicine; surgical services (including the latest advancements in bariatric, GYN oncology and robotic surgery); orthopedics; neurosciences/stroke care (one of just 10 designated Comprehensive Stroke Centers in the state); oncology; and the region's only hospital-based chemical dependency treatment services for adolescents, adults and seniors. The health system also operates Crouse Medical Practice, a multispecialty physician practice with several locations in the Syracuse area, as well as the Pomeroy College of Nursing, providing nursing education to more than 300 students annually.
Crouse Health Fact Sheet
What Is Carepassion
Our passion is treating you with the respect and dignity you deserve. And celebrating what matters most in your life.
More
What Is Carepassion
Our passion is treating you with the respect and dignity you deserve. And celebrating what matters most in your life.
More