We're proud to be affiliated with these board-certified spine specialists, who work together to help you sleep easier, stand taller and move better. A team willing to bend over backwards to get you back to the things that matter most in your life.
Rudolph Buckley, MD
Contact: 315-824-1250
Dr. Buckley specializes in Spine Surgery and has been on the forefront of bringing new technological advances in his specialty to the Central New York area.
Learn more about Rudolph Buckley, MD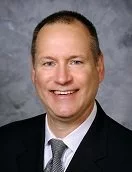 Gregory Canute, MD, FAANS
Contact: 315-475-3999
Dr. Canute specializes in brain-related conditions, including brain tumors, pituitary tumors; and chiari malformations, using techniques including spinal surgery; neurostimulation; and cyberknife stereotactic radiosurgery.
Learn more about Gregory Canute, MD.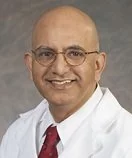 Raman Dhawan, MD
Contact: 315-470-1051 (Syracuse)
315-789-0993 (Geneva)
Dr. Dhawan, who completed a fellowship in Spinal Surgery at the University of California, specializes in spine, general orthopedic and trauma surgery.
Learn more about Raman Dhawan, MD.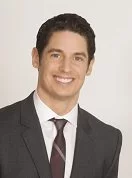 Justin Iorio, MD
Contact:315-251-3232
Justin Iorio, MD, a board-eligible orthopedic surgeon, specializes in spine surgery, particularly the management of complicated spinal deformities, degenerative and arthritic conditions, infections and fractures.
Learn more about Justin Iorio, MD.
William Lavelle, MD
Contact: 315-464-4472
Dr. Lavelle, board certified in orthopedic surgery, specializes in adult and pediatric spinal deformity and trauma; scoliosis, kyphosis; degenerative spine surgery; growing spine technology and kyphoplasty.
Learn more about William Lavelle, MD.
Ross R. Moquin, MD, FAANS
Contact: 315-475-3999
Dr. Moquin serves as Chief of Neurosurgery and Medical Director of Spinal Surgery at Crouse Hospital. He specializes in all conditions of the spine, including scoliosis; spinal deformity; spine trauma and brain injuries.
Learn more about Ross R. Moquin, MD.
David Padalino, MD
Contact: 315-701-2550
Dr. Padalino serves as Director of Neurosurgery Education. He treats brain aneurysms; skull base and brain stem tumors; and arteriovenous malformations of the brain and spinal cord.
Learn more about David Padalino, MD.
Raghu Ramaswamy, MBBS, FRCS (sn)
Contact: 315-701-2550
Dr. Ramaswamy specializes in skull base neurosurgery, spinal neurosurgery and endovascular neurosurgery
Learn more about Raghu Ramaswamy, MD.
Clifford Soults, MD
Contact: 315-701-2550
Dr. Soults specializes in neurosurgery.
Learn more about Clifford Soults, MD.